Struggling to find the right city to study sound and gaming? Here are just some of the reasons why Manchester could be the best choice for you.
Often nicknamed the 'Gateway to the North', Manchester has a rich history and is famous for everything from its ground-breaking music scene to some of the planet's best sporting teams. Plus, the city has played host to events and innovations that changed the world as we know it, such as the discovery of atomic theory and the development of the first computer.
In more recent years, Manchester has gained even more prominence in the creative world with its ever-growing media, sound and gaming scene. So, we figured it was the perfect place to open our new northern campus.
Awarded the title of the best UK city to live in via the recent Economist Intelligence Units Global Liveability Survey, it's no surprise that over 100,000 students have chosen to call this diverse city home. There really is something for everyone - great shopping, art galleries and museums, top-shelf football, a vibrant nightlife and an eclectic live music scene.
Can you see why we're super excited to launch our northern campus in Manchester this autumn? But don't just take our word for it - we've done our research and have put together a run-down of the most important reasons you should study sound and gaming in Manchester.
1. Reputable digital landscape and job opportunities with the industry's best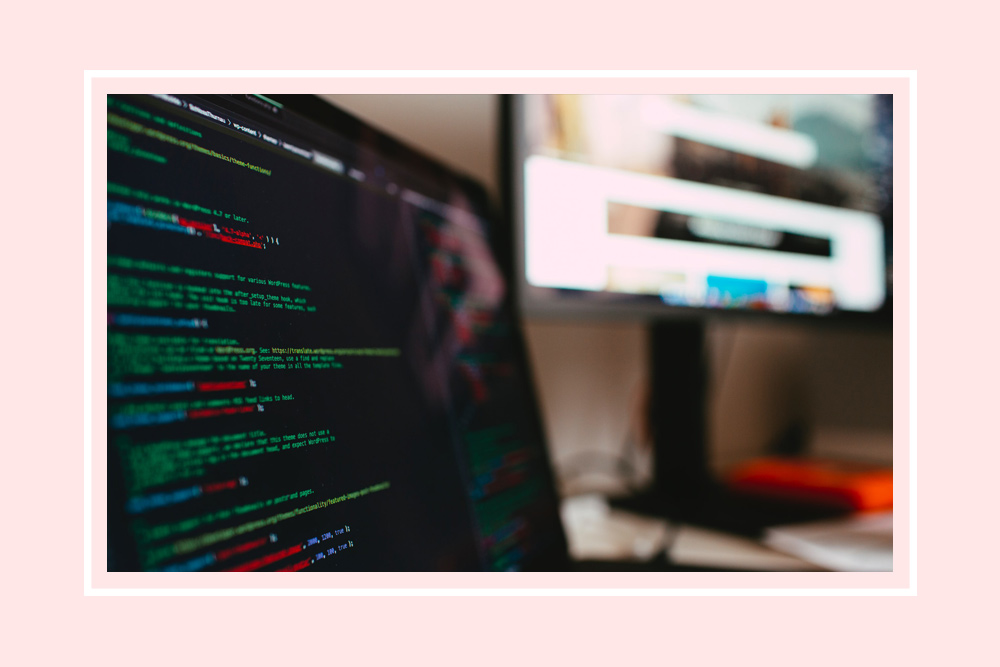 Manchester has more than earned its reputation as the UK's real second city, with all the major television and radio channels opening significant office and production spaces in the area as well as numerous indie tech, sound and gaming studios. This can only be a positive for students who study in the city, as there are tons of opportunities for work experience, relationship building and careers post-graduation.
This continuous growth is why Manchester is now seen as one of the most prominent tech hubs outside Silicon Valley, with swarms of companies relocating from London. For future talent, just like you, there couldn't be a better time to be part of this northern shift.
Manchester's digital ecosystem is estimated to be worth a huge £5 billion, which continues to increase as businesses and entrepreneurs flock to the city. Data City named Manchester their number one UK Top Digital Tech City in a recent report. This is reflected by the calibre of companies setting up here. We're seeing huge names such as Sony, Microsoft, Google, Cloud Imperium Games, Fabrik, Skam Records and a whole host of independent app development studios too. Whether you see yourself designing the next viral game release, building an app downloaded by people across the globe, or working alongside your idols producing music, the prospects are endless.
2. A world-famous music scene with venues to match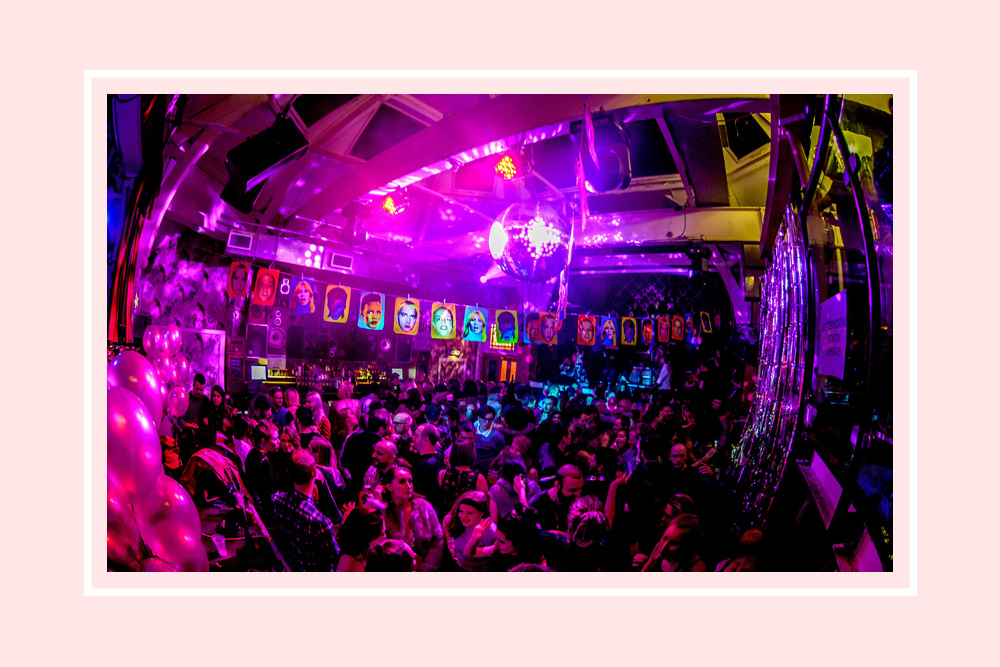 Some of the greatest artists hail from Manchester. We're talking The Stone Roses, New Order and Oasis as well as DJ Paulette, Swing Ting and Carl Cox. There must be something in the water as the city really is a production line of amazing talent and you could be adding your name to that list.
Part of the reason we chose to base our Manchester campus in New Century Hall is due to the fantastic musical greats who have played there, including Tina Turner, Jimi Hendrix and the Rolling Stones. If that's not an inspiring space to learn in, we don't know what is.
There is a massive variety of venues across the city too. So, whether you like being front row in a basement bar, appreciating classical music in a listed building or in a crowd of thousands in an arena, Manchester has you covered.
Another bonus for musos is that if you manage to exhaust all Manchester has to offer, Liverpool is just a few miles down the road, which has an equally fantastic choice of venues and tons of music history too. The Northwest really does tick every box for music-loving students, whether you want to create or listen to it.
If music programming or sound production/engineering is your dream career; Manchester is brimming with opportunities in these areas. Our team of expert tutors will gladly make industry introductions wherever possible. Plus, there are some great organisations that can hook you up with internships or work placements. For example, Brighter Sound work with some enviable companies and have a variety of flexible options to gain experience, depending on how much time you can commit. Another great resource is M-eet Your Match, which lists traineeships and volunteering roles as well as work experience countrywide. Why not also check out some of the city's fantastic open mic nights as a way to get some experience performing and getting your work out there?
3. Amazing culture and nightlife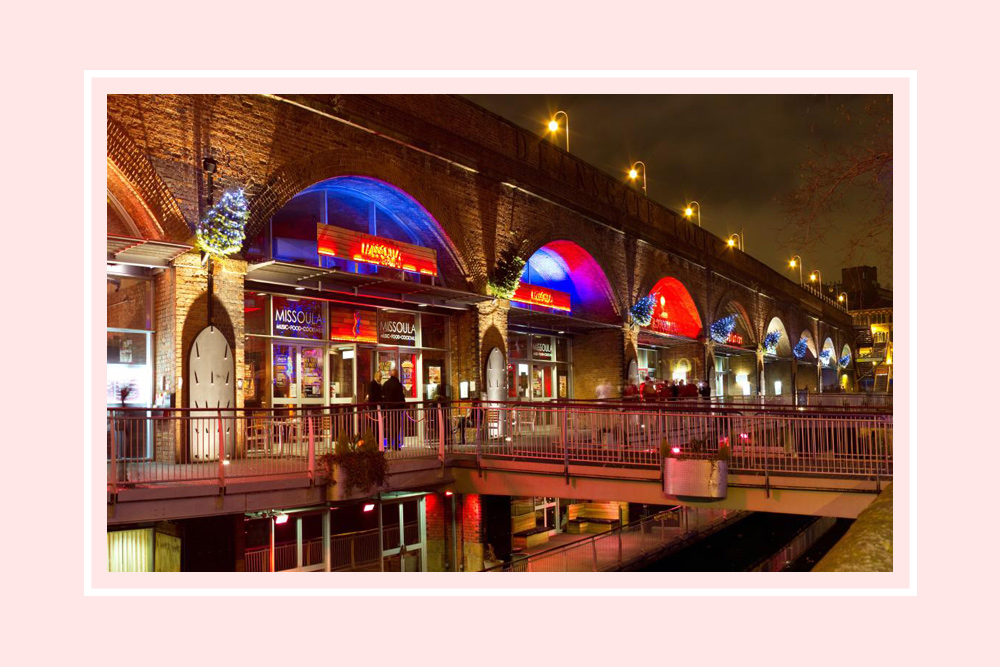 Photo credit: Tom Blackwell
If you're hoping to party until the early hours, take in a show, a comedy gig or just sample some of the gorgeous restaurants and bars on offer, Manchester has it all in spades. What's also fantastic about the city is that getting around to be able to enjoy the culture and nightlife is so easy. Wherever you end up living, everything is well connected via tram, bus, train or Uber.
Each area also has its own distinctive vibe. For example, the Northern Quarter has hipster pubs on every corner whereas Deansgate has more of the chain bars you get in other cities. Across Manchester, we are lucky enough to have some of the country's best clubs, including Soup Kitchen, Warehouse Project and FAC251. It's great to have so many options depending on how you're feeling, what you want to spend and which mates you might be out with.
The number of events that take place over freshers' week in Manchester is also fantastic and organisers have upped their game even more so since the pandemic. Events are a great way to meet people and get immersed in student life. This year, there are giant bouncy castles, the infamous rodeo bull, adult-sized ball pits, house party-style meet ups and so much more.
If you prefer to socialise at a slower pace, then you may want to check out the British Art Show, which has installations at galleries across the city. The show will explore tactics for togetherness and potential new futures. Works will focus, in particular, on how technology and artificial intelligence is transforming the way we work and connect with others. There really will be something for everyone.
4. Gamers' paradise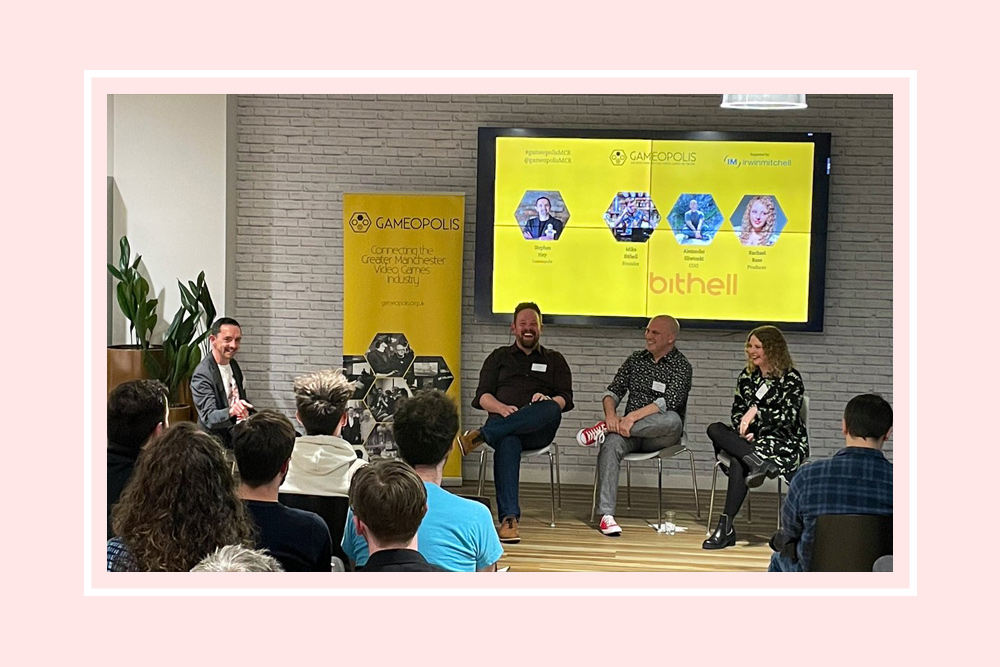 Manchester is heaven for gamers. There are loads of enthusiast community groups and organised meet ups, such as the famous Gameopolis and The Gamers Unite as well as themed venues and bars.
Whether you want to play casually with friends or enter an eSports tournament, Belong at the Trafford Centre is a must-see. With 24 seats and the option of playing on high-end gaming PCs, Xbox or PlayStation, you're spoiled for choice. If VR gaming is more your thing, Virtual Hideout is your spot. There are over 100 VR and gaming experiences available there and the option to play in small teams, so it could be a great ice breaker to do with course mates. And if you're studying a gaming course, it counts as research, right?
Some of the world's most innovative gaming development studios are based in Manchester, with more appearing each week. If working for the likes of PlayStation, Cloud Imperium Games or Fabrik is a dream of yours, why not come to the city and be part of this exciting movement within the technology space. We're working hard to build relationships with the gaming studios in Manchester so, you can get a leg up in your career. Plus, you can learn from our expert tutors, most of whom still work within the industry and can give you the ideal kick start to a successful career doing what you love.
5. Known for our top talent
Manchester is brimming with specialist talent in the digital space, employing 86,000 people across the creative, digital and technology industries. The city's council is also investing heavily in these areas, building and renovating spaces that can be utilised by businesses as well as introducing additional funding and helping young people upskill and retrain to pursue digital careers.
University and college students graduating from Manchester institutions are highly considered and sought after by businesses in the industry, which is more important than ever post-pandemic when competition for talent is so stiff. We pride ourselves on instilling our students with the skills, training and hands-on experience they need to step into the industry with ease, whatever their chosen career path.
Graduates then have over 10,000 digital and tech businesses at their fingertips within Greater Manchester alone, ranging from start-ups and SMEs through to household brand names like Amazon, Apple and IBM.
So, have we tempted you to come on board and study sound and gaming at dBs Manchester? If you're unsure about whether Manchester is the right place for you, we'd be happy to chat with you. Alternatively, if you want to check out some success stories from our current students and alumni, there's plenty to go at on our website.
FIND OUT MORE:
https://manchester.dbsinstitute.ac.uk/
Free online panel: Make your mark in the gaming industry
---
Are you interested in studying sound or gaming at university level in Manchester?
Check out our degrees here.