Recent graduate, Bill Sellar is a great example of how you can gain access to a full BA (Hons) degree course with dBs Institute and turn your passion for music and audio into a career.


After getting involved with a local mastering studio as part of his work-placement on his course, Bill has begun a journey of starting his very own studio business. We tracked him down for a catch up about his studies and recent entrepreneurial manoeuvres...
Tell us a bit about your time at dBs Institute...


"I studied on the Audio and Music Production FdA and carried on to complete the BA (Hons) top up. The course was great. Before starting I had around six years experience composing electronic music and I was a little worried that this previous experience would make some of the course a little redundant. However within a few weeks of studying, my eyes were opened to a wealth of knowledge, that before I hadn't even considered. This only got better and better as I progressed through the course."
How did you get started at Super Audio Mastering?


"My first taste of mastering came through a work based learning project during the FdA access course. I approached Super Audio Mastering and Simon Heyworth allowed me to come and observe for a few days. Listening to his system was like hearing music for the first time, I had never experienced anything with that level of clarity and fidelity. I knew straight away that I wanted to pursue this as a career. After this experience I didn't return for some time, due to the pressure of coursework, family life and other means of employment, but as soon as I had some spare time again I volunteered to go back and help in any way I could. This meant spending quite a bit of time archiving files, making reference CD sleeves and sitting quietly at the back of the room, but it was still very educational and worth every minute spent."
What are your roles at SAM?


"Currently I'm working two days a week at Super Audio as an assistant engineer. Simon is a very hands on tutor, which means I receive a sizeable amount of time in command of the desk, under his watchful eye/ear of course. Sometimes this will be critical listening, i.e looking for clicks, pops, strange occurrences and areas for improvement within the music, then proceeding to fix them if possible.
Other times this may be the chance to do some hands on mastering, where I get to spend the day working on a client's music. Then when Simon is able to, he will listen through and either pick the versions that he likes, or show me how they could of been better. Working with Simon has shown me how vast and intricate this field is and the importance and difference a good engineer can make to a piece of music."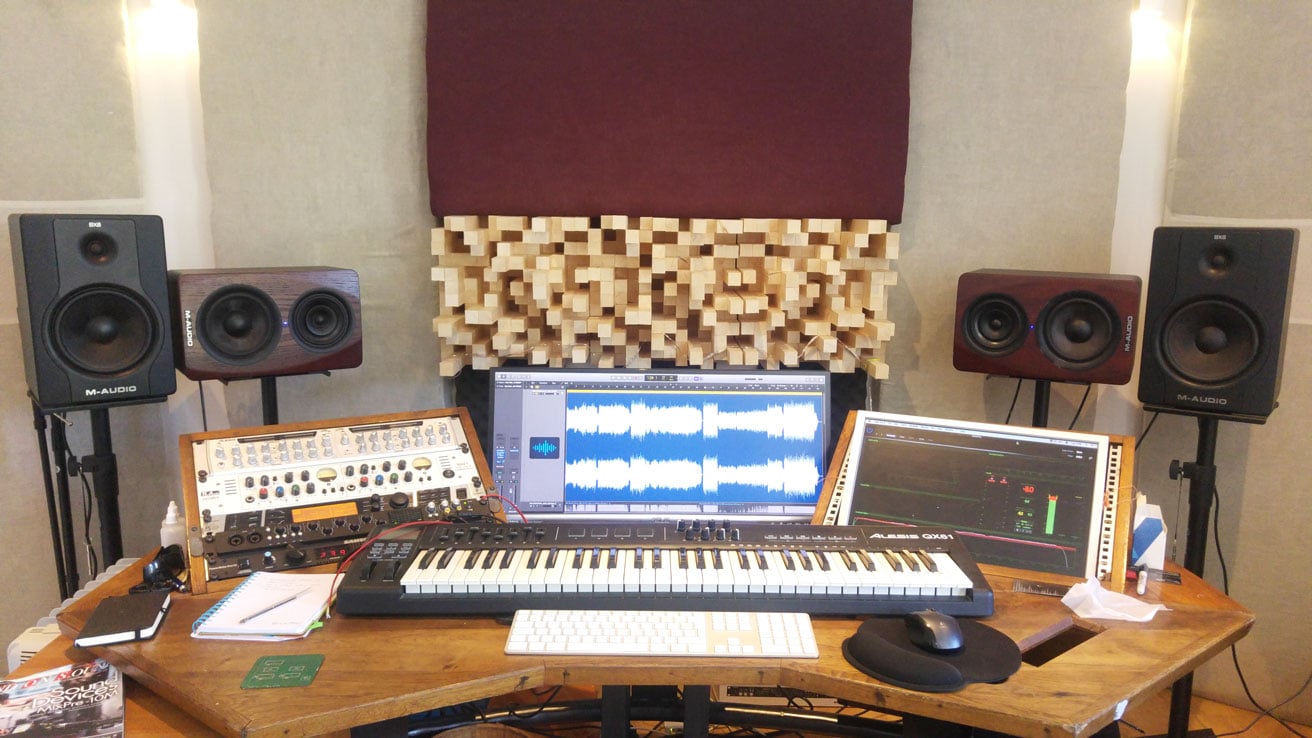 What else have you been doing since you left dBs?

"Since leaving dBs Plymouth I have spent most of my time developing my studio and the acoustic treatment, trying to hone the frequency response and build a client base. I've also been lucky enough to work on some fashion adverts for clothing companies, composing original backing music for their videos.
"I've also started a partnership with a local recording studio and we're hoping to soon be able to offer full music production deals from recording to format in Devon and Cornwall, but we're still working on the fine details at the moment."
Do you have any memorable experiences from your time at dBs?

"Honestly, it was the best four years of my life so far! After working as an mechanical engineer for 12 years previously I have done the gruelling nine to five. For me, this was a chance to pursue a passion, so I made every effort I could to get as much as possible from it.
All the tutors and staff at dBs did everything they could to reciprocate that effort, which made for an amazing educational experience. I loved the whole thing and would do it again if I could!"
What have you got planned for the future?

"Besides world domination? Just to make a living doing what I love, any way I can! It's incredibly difficult being a small fish in a big pond, but I plan to continue putting in the hours until it pays off."
---