We catch up with dBs Alumni Emma Abrams to discuss her award-winning score for A Ghastly Murder and how it's led to more work composing for the screen.
Emma Abrams, a recent graduate of dBs Institute's Music & Sound for Film & TV degree at our Bristol campus, can now officially call herself an 'award-winning composer'! She recently won Canada's Bridge Fest award in the 'Best Music in Short Film' category for her work on A Ghastly Murder.
We caught up with her to discuss what it means to her, how dBs Institute helped her get to where she is today and how the award has already led to more projects on a much bigger scale.
Hey Emma! First of all, what's your background in music and sound creation?
I've been around music a lot. I have been playing the flute since I was about eight and that brought me into the classical side of music. When I started playing piano and learning theory, that was the point where I thought, "Ah, okay. Music is where I want to be. This is what I'm good at. This is what I need to be doing." After my A Levels, I started looking at courses for university because I wanted to follow the traditional route of doing university, and saw that dBs had the Music & Sound for Film & TV degree. I was like, "That sounds perfect. I like TV and films - I'll go into it." I had no idea what Logic or Pro Tools or any of this advanced music stuff was before dBs, but once I started, I knew this was where I wanted to be.
How would you describe your taste and influences when it comes to composition?
So the music I tend to work with and follow is ethereal, synthy electronic music but because of my classical background, I do love making orchestral music. It's definitely not my strongest point, but I do love making it. I don't really have influences in the electronic side of music composition because I like it to be as unique as possible, but for classical music, I love Thomas Newman. His classical music is amazing. I love it. Also Alan Silvestri and there's a composer called Mica Levi who is an amazing electronic music composer but I wouldn't say they're an influence.
Are there any scores that you love or inform your writing process?
When I get a film through and the director says, "This is what it's like," or a producer says, "They like this. This is where they've got their influence from for the film," I listen to that kind of music and the score of the film. I don't try and copy anything, but I do like to take certain elements - instrumentation or something like that. I did take inspiration from Thomas Newman's score of 1917 for a project I did a couple of years ago. For this film that I won an award for, I didn't really take influences, but I did watch quite a few silent films because I didn't really know what the music was like for silent films!
You just mentioned the award you won. Congrats! Tell me a bit about the project.
It's called A Ghastly Murder. It's a silent film, which was very daunting. I'd never worked on anything like that before. Initially, another composer was working on it, but they weren't making what the director specifically wanted. So I had to take the basics of what they had done and make it into something else. I rewrote the whole piano line but then added in my own strings and sound effects to emphasise the horror part of the story, but keeping it as a traditional silent film score.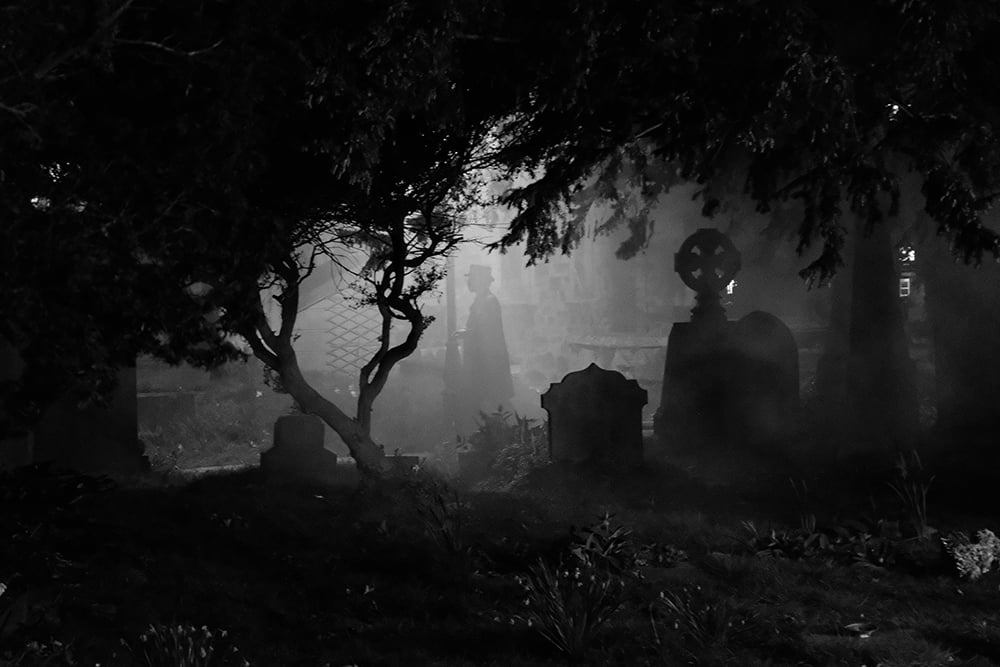 How does it feel to be an award-winning composer?
So strange! I was not expecting it at all. This film was one of my first ever paid jobs! When I heard the news, I was like, "That's not true. That's not right," but it was! There was a showing of it in London that I went to go and see and it was insane hearing my music in a little cinema. It was strange and weird. I didn't like it at first. I was like, "Yeah, I could change that. I should have changed that," but it was very nice. It made me a little bit emotional.
What's been sort of the feedback so far? Have you heard from any other directors for any other work?
It's landed me a job that I'm working on at the moment which is called Two Encounters. I got that from a different director who had heard the film and sent the producer a message saying, "Can I get this composer's email? I need to talk to her." She sent it on and then I started talking to this director. It's quite a big film. It's got a massive budget. It's finished filming, but it's not going to come out next year. It's quite stressful, but it is very, very exciting!
Amazing! How is that film going to be distributed when it's released?
It's an independent film, but it's going to be released to film festivals all over the world. It is the best production of a film I've done before, so I'm hoping that it does well.
Oh, wow. That's so cool! You must be really happy.
I'm happy, but I'm also stressed. There's always the thought behind it like, "Is this my peak? Am I gonna drop off the face of the earth after this?" but I hope it'll be a good move.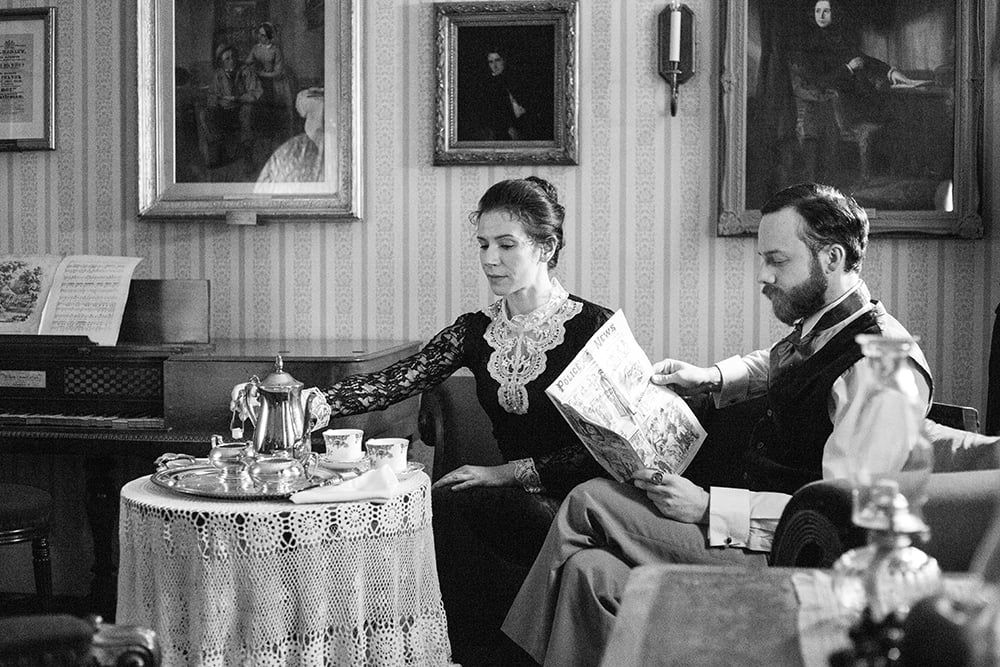 Turning to your time at dBs, how do you think coming to dBs has helped you get to this position? What's your experience been like studying there?
I'm so glad I went to dBs, I would never, ever go back and change that. It's helped me with connections, it's helped me with building my portfolio, it's helped me build a website and learn about contracts and things like that, but mainly it's improved the electronic side of composition. I've learnt things that you would never even think of in terms of composition. Taking a recording off your phone and making a whole track out of it was insane to me. So I loved every bit of dBs. The Innovation in Sound performance at the end of the third year, I would never have imagined myself standing in front of the audience doing a performance of electronic sound - and then I went and did it! It was insane. Everything that I've done at dBs has either built my confidence or it's helped me get somewhere in my career.
Is there anything specific ​​about dBs that prepares you for the industry?
The way that Ben [Philcox] spoke about making sure you sign a contract with whoever you're working with to make sure that you're going to get your money and ensure that your music isn't going to go any further than this project. That's all really important. dBs has helped in every way possible. Every connection I have now is from dBs or connected to dBs in some way. It's just been really good.
---
Like Emma, you can study Music & Sound for Film & TV too! Join us at our next open day to find out more.