dBs Institute MA student Sammy Wightman, along with his business partner Matt Edwards, recently opened Strobe - the latest addition to Plymouth's nightlife scene! We caught up with Sammy during the club's opening week to find out how the project came to fruition.
Plymouth's famous Union Street has seen clubs come and go over the years. In the heyday of The Warehouse and Dance Academy, Union Street was the nightlife epicentre of the South West but as clubs began to close in the 2000s, the nighttime culture of the city began to wane.
With new club nights popping up in the city, including Spektra, the allure and electronic music credentials of Union Street are beginning to return. The latest addition to this resurgence is Strobe, a club managed by Matt Edwards and dBs MA student Sammy Wightman. We caught up with Sammy just before the opening night to find out more about the project and how it came to fruition.
First of all, introduce yourself and give us a bit of background about your time at dBs and your involvement in music.
Sammy Wightman: My name is Sammy Wightman and I've always had a passion for music since I was young. I completed my music Highers in Scotland around 1994. That shows you how old I am! I was very interested in the piano when I was younger and then, from there, I had a bit of a break in my music education until 2018. Around about 2015, before I came to Plymouth, I'd started playing about on Native Instruments' Maschine and realised that I wanted to be a music producer of some sort and started playing the piano again. I moved to Plymouth in 2018 and then started the access course in Music Technology. I did a year of the access course, passed that with a distinction and then was accepted for the Electronic Music Production degree, which I completed last year. Now I'm on the Innovation in Sound Master's.
So you've been with us for a long time! How important has dBs been for the development of your career?
SW: Yeah, this is my fifth year. The Master's is a two-year part-time course and I'm using this business venture Strobe as part of my project for the Innovation in Sound MA. Throughout everything I've done in music, dBs has, essentially, been the backbone of my progression. When I started the access course, I had only been in Plymouth for a week and when I was accepted, I started crying. I think it was a turning point in my life, where I was like, "Wow, this is something in my life that I've always wanted to do," and I just never would have done it without dBs. So aye it's been very important. It's been the backbone of the full journey.
Outside of dBs, how have you got into the music industry in Plymouth?
SW: Well, I come from a security background. I ran nightclubs as general manager up in Scotland. I was a security manager for years in clubs and I've always come from the security industry. So I think it's always gone hand in hand with being in that environment if you like. Combining the security aspect of things with being a music producer, a DJ, somebody that can do a bit of photography, it just kind of covers all bases. After doing it for so long now, everything has just come together. The dots are joining, the stars are aligning through many years of being in the industry from different directions. Music production, DJing and the connection with dBs have helped make this happen really.
Tell us about your new nightclub Strobe!
SW: Myself and my business partner Matt Edwards, who I met while working as the head of his security at Crash Manor in Plymouth, just immediately clicked as best mates and then decided to put on a festival last year under a TENs licence which was 500 capacity. We have worked together for a long time and I think that the festival was probably the best thing that could have pushed this forward because of the amount of pressure that we were under. That was an opportunity to show that we could really work together as a team, feeling tonnes of pressure but still getting the job done. Matt came up with this opportunity totally out of the bag and he said to me just before Christmas, "How do you fancy running a club?" So I was like, "Oh my God, really!?" We weren't sure if we were 100% going to land having the club or not. We went over and had a look, had a chat with the owners and the previous tenants and then it was a bit of a waiting game. The whole time I was just like, "Please let this happen. Please let this happen." I think we just knew we could do something a bit different.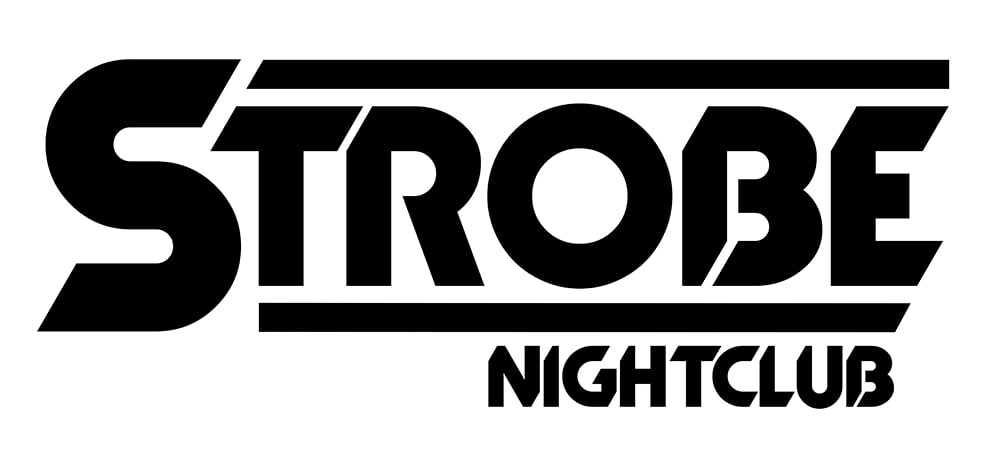 Was Cece's the previous owner?
SW: It used to be Cece's and then before that was Club R&R. Before that it was a club called Kukala. When we had a look at the venue, Matt had come up with the idea that we should go underground if we take it. It's never worked as a commercial venue before. It has always worked for a period of time, then they just dropped off the map so we have decided to go underground.
What is the ethos of the club in terms of the music and the culture?
SW: We're going to cover all kinds of music. We're technically a house, drum and bass, underground electronic music venue - grassroots. We're trying to offer people something that's been missing from this area for a long time. My role predominantly will mainly be on the front door control. That's where I excel so I will be controlling the security aspect of things. The main thing we want is safety for people. I think that's a priority over anything. Good vibes only, you know? That's basically our bread and butter for everything. Safety, good vibes, a banging sound system and banging tunes. Let's have a party!
What are you hoping Strobe will bring to Plymouth that's a bit different?
SW: A safe space for people to come and enjoy themselves, you know? Hopefully, it attracts a diverse crowd. We want to be a club that respects diversity. We'll probably get a lot of the older crowd out. The older ones want to come out to these events to reminisce about when they were 19 and 20 and things like that because we are a little bit older in life as well. We want to attract a crowd that can't be bothered going to the same places and want to dance to good music, feel safe, have good people around them and also listen to an absolutely banging Funktion-One Soundsystem!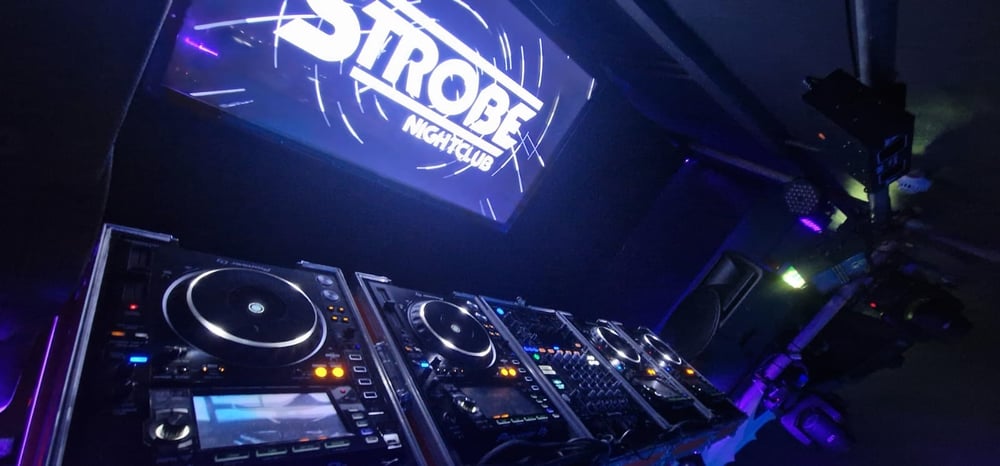 I was hoping you were going to say it's a Funktion-One. They are incredible.
SW: Aye. We've got two twin 18 sub boxes and twin Infrahorns as well and it's been set up incredibly. It's a 300-capacity venue. It's not absolutely massive but it's perfect for what we need. We've got in-fills, we'll get subs at the back as well that are set on delay times. The theme of the club is strobe so we've got quite a few wee strobe tricks here there and everywhere. The sound pressure levels in the club are perfect. The atmosphere will be perfect, the temperature of the club will be perfect, the smell, the touch, the taste, the drink prices, the entry, the welcoming, just everything. We are going to have on point and yeah, it's going to be great!
So you're opening on Friday. What plans have you got for the grand opening?
SW: We've got a few local DJs who are probably the biggest in the scene here. We've got Symbiosis, Loui TT, DJ Finn. They're going to be doing the opening party. We're not going to go in too hard to start with. It will be just a nice chilled night where people will come and enjoy themselves. We'll be busy, but we've got some other secrets that we can't let out at the minute. It's all penned in after the launch and then we can start releasing a lot more information. We've got Mandidextrous. She's massive in the Jungletek scene at the minute and she's here on Saturday. Ellis Moss we've got here a week on Friday. I actually met Ellis when I went to Boomtown with dBs in the crew camp. We were doing the technical support for Boomtown and he was camped next to me and since then, we've built up quite a good friendship so I'm looking forward to that. We've got 4K cameras going up, we're going to be recording the shows, we're going to be streaming them on the website and stuff like that.
It sounds like a massive venture, what have some of the challenges been?
SW: Well, yeah, there's a lot of fatigue! Probably the hardest challenge was securing the club but the rest of it has been really exciting and fun. I think the challenge has just begun!
In the 10 weeks since Strobe Nightclub has been open, they have now been awarded the Best Bar None Plymouth accreditation.
Supported by the Home Office, Best Bar None is a nationwide award scheme for venues that serve alcohol. Best Bar None accreditation helps customers identify, safe, well-run licensed venues that provide best practices for their staff & customers.
---
If you want to further your career in music and sound, learn new skills and gain industry experience on the South West coast, check out our Plymouth campus to find out more!