We join director Mansour Forouzesh and members of the dBs Community to talk about upcoming short film 'When I Killed the Cat', and how dBs Pro and our Sound for Film & TV students helped craft its sonic palette.
---
Gaining real-world experience at university is one of the best ways to ensure that students find their way into employment as soon as they graduate. Thanks to the hard work of our in-house commercial studio dBs Pro, the opportunities available to students come in thick and fast and at the end of 2020, a select number of our BA (Hons) Sound for Film & TV students were selected to work on the latest dBs Pro brief; 'When I Killed the Cat', a new short film directed by Mansour Forouzesh.
With the film close to premiering, we joined Mansour and producer Anna Botka, Jay Auborn and Michele Caruso who oversaw the production of the soundtrack, and dBs students Rob Kivits and Elliott Cameron to learn more about the project, collaborating amidst a pandemic and the lessons learned from the unique project.
The vision
For independent filmmaker Mansour Forouzesh, the stories he tells frequently draw upon the idea of perceived realities, and how we as individuals interpret what we see based on our experiences; a theme that underpins 'When I Killed the Cat'.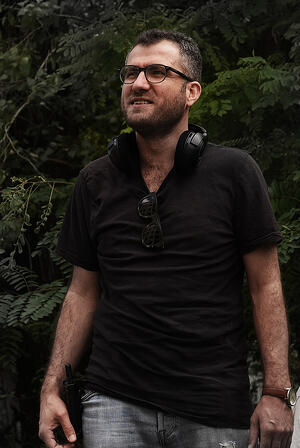 "We all know that man is lonely,' says Mansour, "but what we may not pay much attention to is the impact of the behaviour of others on our lives as a lonely person. I saw a lot of people
whose behaviours pushed them to the brink of mental breakdown. It has always been interesting for me to think about the disintegration of the human mind and to draw conclusions. It was the same with this story…"
The man in question is Jim, a different kind of thinker who perceives his world in unusual ways. The story follows him and an unorthodox love triangle between himself, his ex-girlfriend who no longer wants him, and his mother who wants to protect him. These relationships are complex, and for Mansour, that had to be reflected in the sound.
"For this movie, I wanted to take the audience inside Jim's head and for the sound to relate his emotional state. I wanted the audience to understand Jim, but not to put themselves in his place and feel sympathetic for him, so the sound had to exist under the surface to achieve this. It was really complicated, but I think we got it right in the end."
From Budapest to Bristol
Before the project landed at dBs Pro's feet, 'When I Killed the Cat' originally started as a much humbler production. Speaking about how she first became involved on the project, London-based producer Anna Botka recalls the moment Mansour came to her with the idea.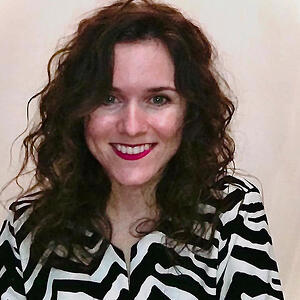 "We had coffee one morning in this vibrant little cafe up in the Buda hills when Mansour mentioned about this idea he had – 'it would only require a couple of people, a cat, one or two locations to shoot over a weekend" he said. It then turned into a large crew, various locations in an around Budapest and a lot of prep and wrap!"
Though the project started life in Hungary, Anna's time studying in both Plymouth and Bristol had granted her a network of creatives who would lead her to dBs Pro.
"I heard about them [dBs Pro] from various South West filmmakers – besides the high standards I was told they are also approachable and pro-active with other people's projects. It all turned out to be true."
Jay Auborn, Creative Director at dBs Pro: "We [dBs Pro] were more than happy to work on the film. The production team were a joy to work with and had a clear vision of the sound world they wanted to create. They were really supportive of how we combined commercial services with student experience opportunities, they recognised the benefits of giving new talent opportunity to flex their skills on a real-world project, and they trusted in that process.

"Working closely with the education team means I'm able to get tip-offs on which students are really making waves and offer them more opportunities that come up. Michele Caruso was the driving force on the project on our end, and I think the students were inspired to see his work ethic on a project outside of the training context. it was great to see him working in a professional capacity as a post mixing engineer. The project was a great way to pull together tutors, students, commercial and educational elements."
Create and collaborate
Using sound to edify the complex narrative and emotional content was entrusted to a small group of BA (Hons) Sound for Film & TV students, and overseen by Michele (Miki). Apart from a few production meetings where the narrative of the film was explained to them, Mansour was keen to avoid giving any instructions on what to produce in the ideation stages.
"I wanted them to try and come up with their own ideas without mine influencing them," says Mansour. "I received some ideas which were exactly what I had in mind, but there were some works which were totally different and inspiring. For example, one of the works used sound to rise and fall to signify the imbalance in the protagonists mental state, it was almost like a wave - it was really interesting and an idea that we kept. There were lots brilliant ideas from the students; obviously not all made the final cut, but some of those ideas made it and really bring the scene(s) to life."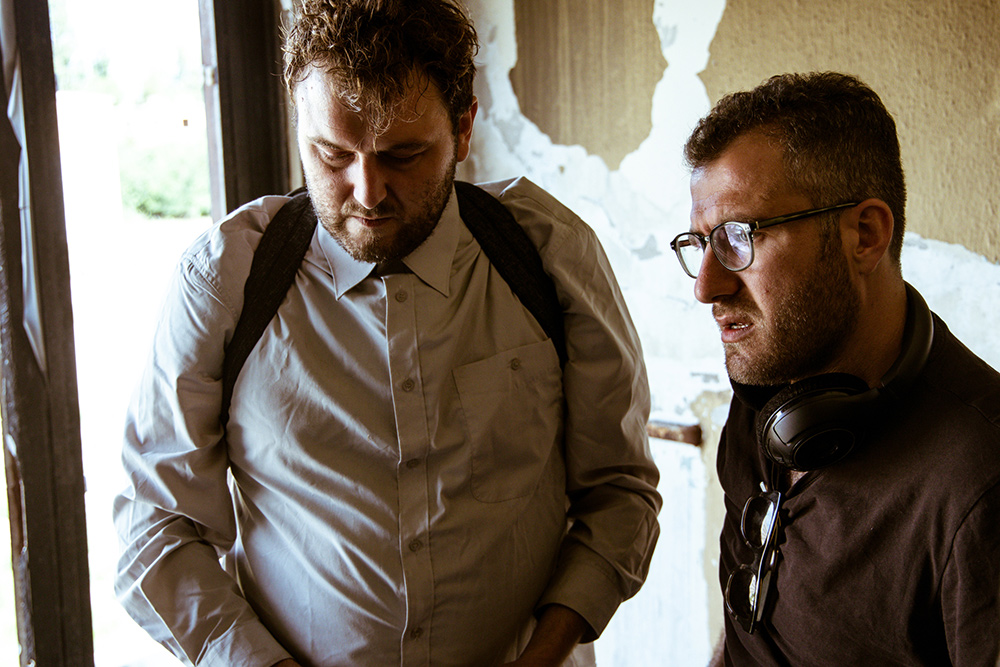 Mansour on location directing lead actor, Peter Schueller
Leading the way, second year students Rob Kivits and Elliott Cameron worked closely together on bringing the film to life through their sound design and Foley work. We spoke with them about the process and how working together helped crystallise their ideas into finished works.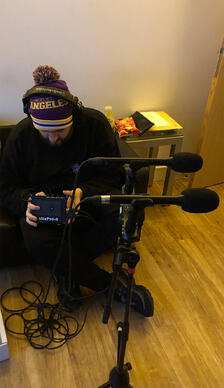 Rob: "We were sent an email about an opportunity with dBs Pro, and they wanted some Foley and sound design for a film, and to be honest with you, I'm terrible for knocking my own confidence and didn't think I'd get it. When I was told that I was one of the students chosen to work on it, it was like a feeling of euphoria!"
[Pictured left] Rob setting up the MixPre-6 recorder

Elliott: "Rob and I worked together closely, and after being brought onboard, we had a few production meetings to understand the narrative and vision that Mansour had for the film and then we all put some ideas of sound drafts to some clips to get an idea of where we wanted to take the film; what sort of moods and feelings we wanted to create. And then speaking to Miki, who was the lead sound designer, getting his perspective and thoughts and using those to refine our ideas.
"Miki really encouraged us to try different things and really push the boat out. Though he was the person that controlled it and produced the final product, he would always listen to what we had created, understand why we did it, and then either decide, 'Okay, maybe we don't want to take that, but I'll take this little piece.' It allowed us to put together a story and a feeling of everything that we wanted to put forward. Even ideas that didn't quite fit or didn't make the cut, we were always encouraged to think of how emulate it a more suitable way."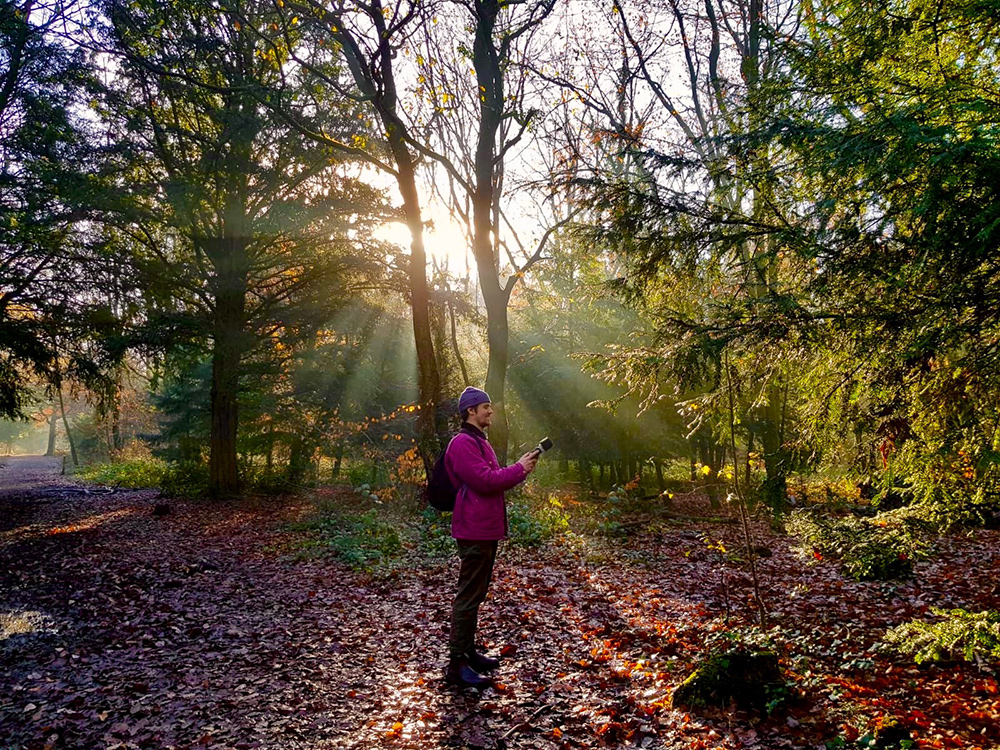 Elliott Cameron on location capturing atmos recordings
With Elliott and Rob know deep into the creation stages of the project, Mansour and Miki took the lead of transforming those ideas into the finished article.

"Miki and I worked closely together to finalise the project" says Mansour, "and probably spent 15-20 hours on Zoom tweaking the works the students had provided. We spoke daily and I sent feedback corrections or instructions for where I wanted him to take the soundtrack. Miki was always receptive and responsive to my instructions, but never lost his ambition and constantly developed new ideas to raise the bar on this film."

Miki's ambition was infectious and student Elliott Cameron recalls a particular moment that really stuck with him.

"Even as a post-production mixer, you're just putting all the layers together and shaping it, but there's a really good opportunity to be quite artistic and stylistic with it. For example, in that opening scene, there's some cuts of footage and we timed the music to go with the cuts as well as his breathing. It was really, really musical and it didn't have to be, but the way we did it just worked perfectly and the director really enjoyed it. Seeing how Miki's process and thinking, 'Okay, I've got music and someone breathing. I can time the music with his breathing and the cuts all at the same time,' that was a real insight into how creative you can get and really came across nicely in the finished work."
A new perspective
Having been involved on a series of smaller projects thanks to on-the-job learning structure of the Sound for Film & TV course, Rob and Elliott were already equipped with a firm foundation with client work. However, being involved from the start and having Miki as the lead on the project provided them both with some valuable new perspectives.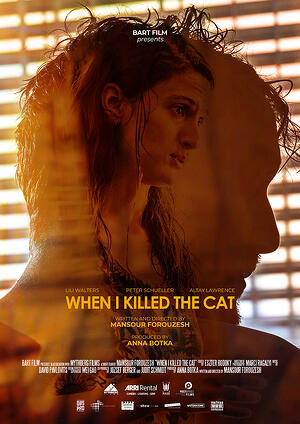 Elliott: "I really enjoyed the sound creation and having had the opportunity to go from start to finish on a full film. Prior to that, we were working on small clips or just to a scene, so to go from A to B, and understand the whole story and then put sound to it, that was really exciting.
"I also found it really beneficial to work alongside Miki and learned a lot about not just the artistic approach to a project like this, but also how to have fun with the mixing process. Changing your mindset from making a sound perfect to how it can be more exciting and give it more flair; something that the director possibly hasn't thought of. It's great to create all the audio, but then just to watch a professional finish it and put it together calmly and cleanly, that was really good."
Rob: "I think it's amazing that dBs can provide these sorts of opportunities. Having worked on this project, as well as one for the BBC New Creatives initiative, and having an institution that actively seeks out these opportunities, it's honestly amazing.
"It was a lot more stressful trying to juggle this alongside my coursework all while navigating the restrictions imposed by the pandemic, but it was probably the best learning experience for me because beforehand, if someone approached me with a similar project I'd be bricking it and thinking, 'Oh God, if I mess this up, I'm going to look awful.' Having that experience now, it's definitely given me more confidence in myself."
Miki: "Working on the WIKTC soundtrack was a challenging and yet inspiring experience for all those involved in the process. The project asked for all aspects of audio post-production (dialogue editing, abstract sound design, Foley recording that included crazy cats' sounds, and obviously mixing) and the director was an experienced and demanding one.
"The combination of these elements offered the ideal conditions for our team of up-and-coming editors to stretch their imagination and apply the technical skills learned at dBs. The outcome was excellent and we were able to provide the movie with a compelling soundtrack that matched all of the director's wishes. I greatly enjoyed supervising the students on a commercial production and then mixing at dBs Pro studio, which is a superb facility for these kind of gigs. Let's hope there will be more opportunities like this in the future."
End credits
'When I Killed the Cat' recently finished post-production with a premiere date announcement expected in the near future. Looking back at the project, Mansour shared some final thoughts about the project and the strange circumstances in which it was created.
"The pandemic posed a lot of challenges for this project. I'm a physical person, I like to move, to jump and to show my reaction to the sound when it's paired to a scene. Even though that connection wasn't possible, it was a very exciting challenge. We had a larger group of people involved in the final stages of this film compared to previous works, and that meant there were always fresh ideas, which was really beautiful.

"I also want to say that there were so many brilliant ideas from dBs. The students involved on this project showed a lot of talent and I'm sure that they will be very successful in the future."

FIND OUT MORE:
http://mansourforouzesh.com/En/
https://www.facebook.com/whenikilledthecat
https://www.instagram.com/whenikilledthecat

Would you like to work as an audio specialist in the film and TV industry? Our BA (Hons) Sound for Film & TV degree may be just what you're looking for.
---