dBs Pro has been chosen to work with Creative Youth Network to provide an interactive guide for the redevelopment of the iconic Bristol landmark to be transformed into a creative enterprise hub for young people.
We are excited to announce that dBs Pro, dBs Institute's in-house creative studio, has been chosen to produce the digital heritage experience for Creative Youth Network's redevelopment of the Old Magistrates Courts in Bristol's city centre.
Creative Youth Network is a Bristol and South Gloucestershire-based organisation that works with 7,000 young people aged 11 – 25 each year, through creative and youth work programmes. Engaging with those from seldom-heard and underrepresented, Creative Youth Network enables young people to reach their potential no matter their background.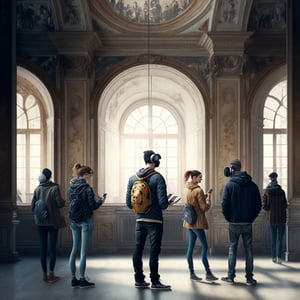 Creative Youth Network is currently redeveloping Bristol's Old Magistrates Court, turning it into a creative enterprise hub for young people to have access to space and businesses within the creative sector. By doing so, The Courts will provide accessible and inclusive space for young people to access jobs and opportunities within the creative industries, whilst providing creative businesses space to flourish. Opening at the end of 2023 / early 2024, The Courts will house a co-working space, a café and meeting spaces for formal and informal working, rehearsal and events space, offices and visitor experiences to explore the heritage of the building.
The digital heritage experience, which dBs Pro has been enlisted to produce, will be permanently installed in The Courts and accessible to all wanting to discover the role this incredible building has played in the social change of Bristol's history. Working closely with Creative Youth Network's Youth Advisory Board and a team of historians from the University of the West of England, dBs Pro will use cutting-edge location-aware technologies along with interactive soundscapes and augmented reality to present the rich and varied stories such as historical court cases of real-life suffragettes and from the Victorian era LGBTQ+ community.
Unlike traditional audio guides, the experience will be interactive; adapting and triggering its content in real time based on the user's position within The Courts and surrounding grounds. Areas, objects, movement and architectural features will be the trigger source for a variety of immersive digital content available for the audience to explore.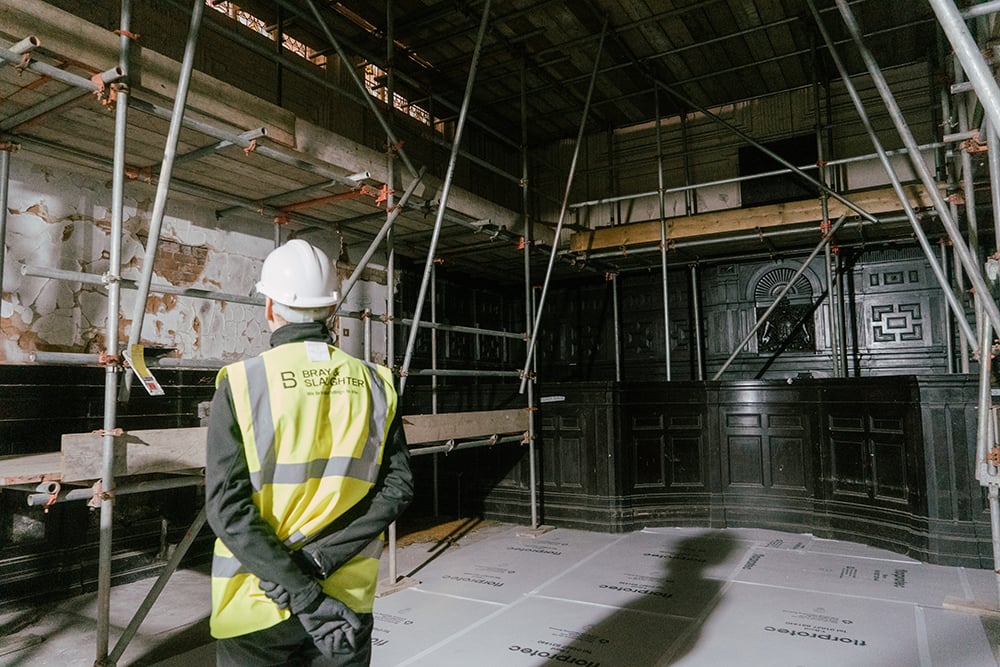 Location-aware Bluetooth technology, unseen by the eye, will allow audiences to move through the experience at their own leisure, the content shifting seamlessly with them. The cutting-edge use of technology will be transparent for the audience, allowing them to lose themselves in rich content.
Jay Auborn, Head of Creative for dBs Pro, said:
"We couldn't be more thrilled to be working with such an inspiring origination as Creative Youth Network. The Courts were originally opened in 1890 and since have been witness to many fascinating and important stories, many of which resonate deeply with the role the newly redeveloped site will play for young people today and in the future. It's our role to ​work in collaboration with the young people from Creative Youth Network to ​thread the historical stories and future aspirations together, creating an experience that will be fun​, informative​ and accessible to as many people as possible.​ As with all dBs Pro projects, we offer routes for next-gen talent to get hands-on experiences and make meaningful contributions to the productions. This project, perhaps more than any to date, will be an exemplary example of co-creation between experienced practitioners, emerging talent, cross-discipline experts and young people interested in discovering new creative practices."
Emily Bull, Head of Creative at Creative Youth Network, said: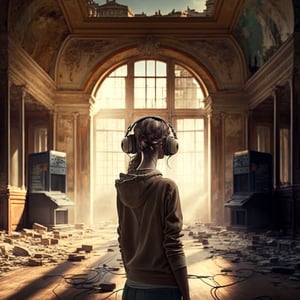 "Getting to work with dBs Pro in this capacity is extremely exciting. As an organisation that works with young people aged 11 – 25 years old through creativity and youth work, we signposted young people interested in digital technology, creativity and music onto the courses at dBs, yet never have we had the opportunity to work with their graduate alumni and Pro team. In working with dBs in this way, we at Creative Youth Network are able to include and engage even more emerging young creative industry professionals in the development of our new creative enterprise hub, The Courts.
Opening in 2024, The Courts will be a venue in Bristol's city centre for young and early-career creative professionals that are facing barriers to developing their careers in the creative industries. With spaces for companies to engage with diverse talent, as well as programmes for young people to develop their careers, the Digital Heritage Interpretation is one of many ways we're bringing the space to life. By bringing together heritage with digital technologies, we're able to materialise our ambition for the building, which is to support the future of the creative industries, making them diverse and reflective of the communities in Bristol that engage with us at Creative Youth Network."
All photos by Tom Whitson
AI images generated by Midjourney
For further information on or enquiries for Creative Youth Network, please contact Rosie.Fenlon@creativeyouthnetwork.org.uk or visit www.creativeyouthnetwork.org.uk.
To find out more about dBs Pro, visit www.pro.dbsmusic.co.uk.