We explore the latest addition to dBs Institute's industry-standard facilities in Bristol, Plymouth and Manchester: our new cutting-edge Dolby Atmos mixing suites.
At dBs Institute, we pride ourselves on being ahead of the curve technologically as well as providing professional-grade facilities that will give our students the best chance of making it in their chosen field of music, sound or digital technology. The newest addition to our facilities, cutting-edge Dolby Atmos suites located in our Bristol, Plymouth and Manchester campuses, perfectly illustrate these values.
Spatial audio - also known as immersive or 3D audio - has become much more commonplace in commercial music production and game audio, in addition to its more traditional application in sound for film and TV. As the very first UK-based higher education institution to integrate Dolby Atmos spatial audio mixing into our teaching curriculum, we're at the sharp end of the latest advances in music production, game audio and audiovisual media technology; and we're ensuring our students are too.
Here, we explore the innovative technology behind our new suites and how they will benefit the career prospects of our students.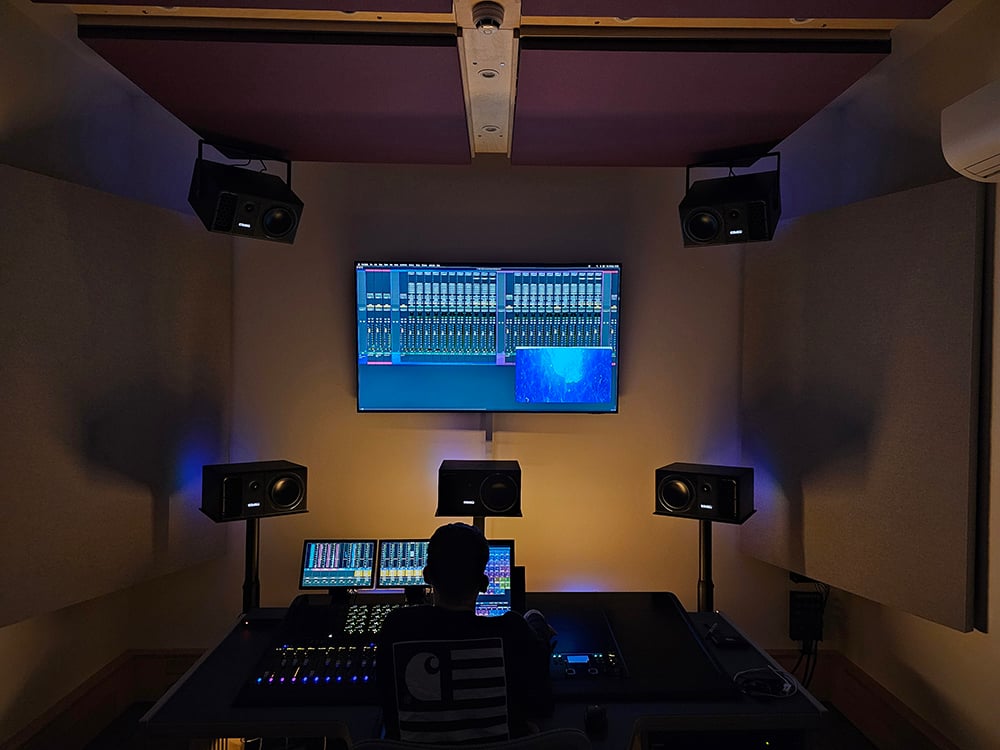 Cutting-edge technology
Our Dolby Atmos suites include bespoke acoustic design by Miloco Builds and a range of high-quality PMC monitoring that facilitate the practice of immersive mixing for our students. Decking out these suites with the latest in spatial audio technology enables our students to work with sound in a three-dimensional space, whether they're Music Production & Sound Engineering or Electronic Music Production students mixing a record or Music & Sound for Film & TV students putting the finishing touches on a score for their final year projects.
All of the equipment in this suite was calibrated by the technical team at Dolby to ensure that the environment meets professional standards and is comfortable to work in so that it reflects how immersive mixing engineers work on real-life briefs in the industry.
Giving our students a competitive edge
Immersive mixing in spatial audio is a skill set that is ever-more present in the music, sound and digital technology industries. From mixing sound that's ready for the cinema to the more recent trend of creating 3D audio remasters of classic albums and integrating spatial audio into the gaming experience, immersive mixing is a skill in increasingly high demand.
For our students, having the ability to hone these skills while they study gives them a valuable competitive edge when it is time to leave dBs Institute and enter the world of work. Dolby Atmos' integration into the commercial world of music and sound doesn't seem to be going anywhere, so learning these skills now will ensure our students remain ahead of the curve.
Hands-on learning
Allowing our students to get their hands dirty is a huge part of the teaching ethos here at dBs. We want our students to know our studios inside and out and understand how they can leverage their learning and monetise their new skills to carve out a career for themselves.
The Dolby Suites are no different. We've encouraged our students to get to know the new studios as intimately as possible and work on projects that utilise 3D audio so that they can foster a much greater understanding of the technology.
Opportunities for collaboration
One of the great things about the growth in the application of the Dolby Atmos platform is that it allows for much broader collaboration across disciplines. Students from across our Music Production & Audio Technology, Sound & Audio Specialisms and Game & Digital Technologies study areas can cross-pollinate, share their knowledge and work on collaborative projects via technology and techniques that apply to them all equally.
Baking in teamwork and collaboration across disciplines, such as film, music production and game design, reflects the way that professionals in the industry operate and allows them to work much more efficiently together.
Expert guidance
All of the relevant teaching staff at dBs are skilled and trained in Dolby Atmos spatial audio mixing and we regularly invite industry professionals through our doors to give industry insight into their work, the mechanics of real-world project management and the trends that they need to keep on top of.
Students won't be short of expert guidance when it comes to navigating Dolby Atmos as they explore and master the studios and technology.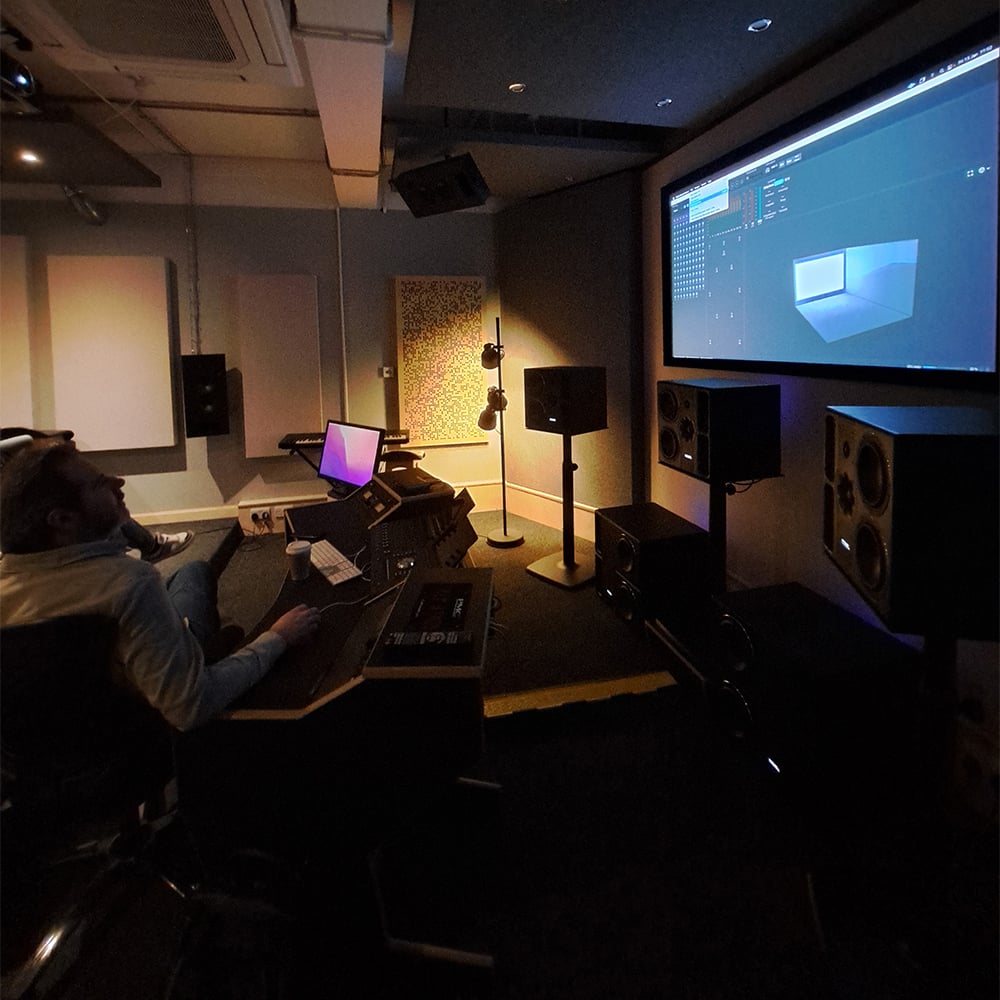 ---
If you want to study a degree in music, sound or digital technologies using the latest equipment, check out our degrees and visit us for an open day!