dBs Plymouth student Connor Townsend (Velocetech) heads to Ministry of Sound to join a stacked lineup including Modestep and Borgore. We sat down with him to talk about stage fright, pushing yourself out of your comfort zone and how an innocuous T-shirt competition opened the door to it all.
Third year BA (Hons) Electronic Music Production student Connor was a late bloomer to the dance music scene. A chance discovery of deadmau5 set him down a rabbit hole that ended with an insatiable need to explore the world of DJing. After a few years teaching himself the basics in his bedroom, Connor joined dBs Institute in Plymouth, formalising his understanding of music production and crafting his core Dubstep sound.
Hey Connor! Congratulations on your upcoming Ministry of Sound set. Tell us about how this all came together.
"It's an interesting story. This set will be my second Ministry performance. The first came through my previous promotional company, Lost Woods. I was scouring Instagram and I was promoted a T-Shirt competition they were running. I checked out their page and saw they organised Dubstep events in London, and despite usually having terrible luck, I entered the competition, which I ended up winning.
"When they reached out to me, they commented on the music I was sharing on my profile and asked if I would share my details with them. A few months later they got in touch and invited me to play at Ministry. Interestingly, DNMO was also on that bill who previously studied at dBs Plymouth and we hit it off ahead of the show.
"It was at a later show hosted by SYN LDN that this more recent Ministry show came about. Lost Woods were actually formed by a few people that left SYN to form their own promotional team. When I found this out, I decided to put together some original tunes and mixes on a USB to take to their next show. Funnily enough, when I spoke with Kris - the manager - I never got far enough to give him the USB, he just invited me into SYN straight away - I was pretty flabbergasted.
"I spent the next few months helping build up the brand and created a Discord server with the rest of the crew, and then Kris invited me to join the lineup on this upcoming Ministry show."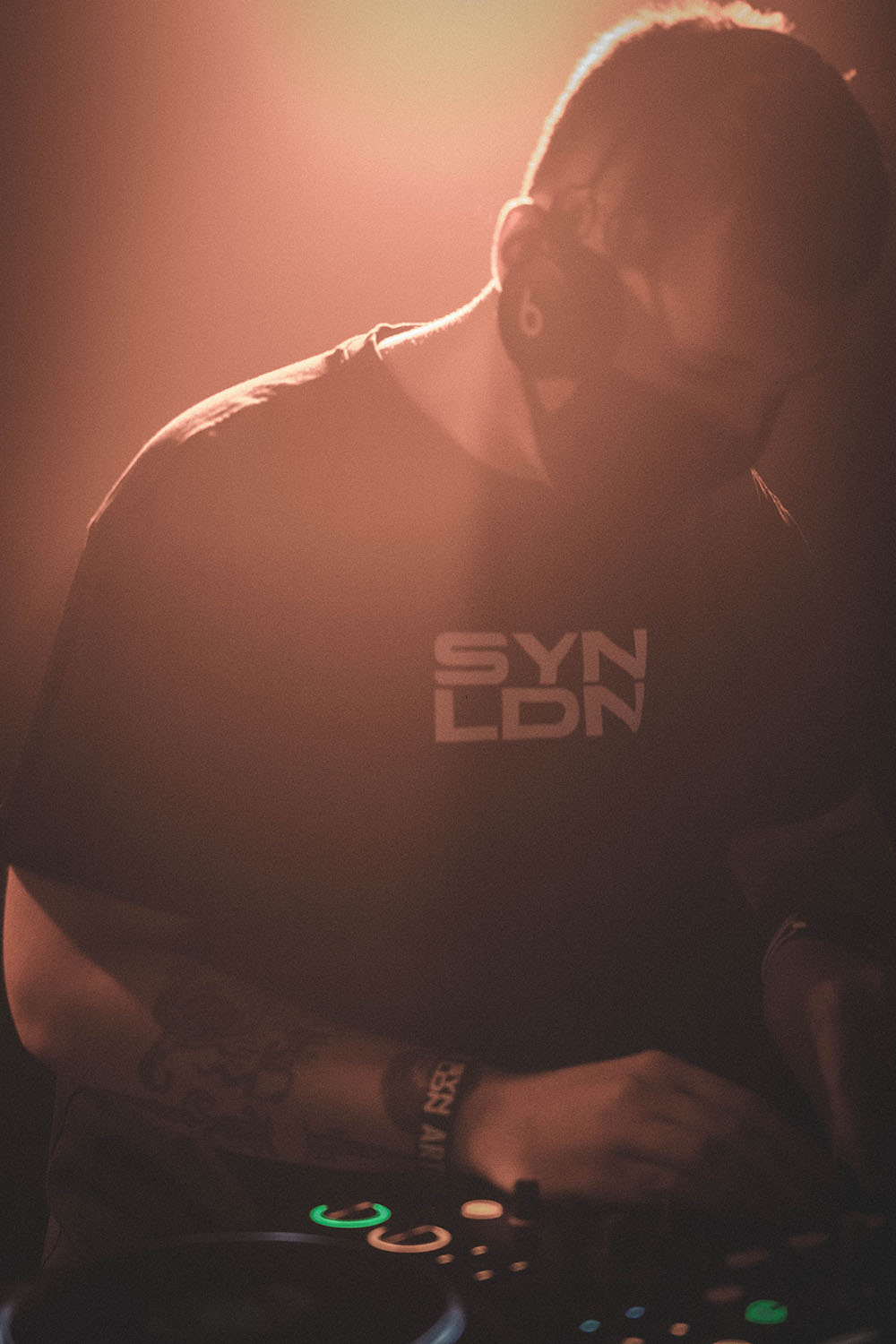 I noticed you share a common performance trait with another dBs student, Grimmvulture, and wear a mask during your live sets. Is there any specific meaning behind that choice?
"Not really, it's more of an insecurity thing than being a part of my brand. I like being able to perform and dance around and enjoy my set without worrying that there will be an embarrassing photo taken during the show. I do like the anonymity it brings though and that might be something I explore later down the line."
Being self-conscious and stage fright is super common for live performers. Is it something you still find yourself coming up against?
"It definitely drifts away when I start getting things. When I first played at Ministry, which was also my first time playing on stage, I was the most nervous I've ever been, especially waiting to actually put my USB in. I couldn't put it in the slot properly because my hands were that shaky. But then about five minutes into the set I was absolutely fine.
"Nowadays, the nerves come from those unexpected moments in a set I've prepared, you know, if the cue points are a little closer together and I need to work quickly."
Apart from gaining more experience performing live, what has helped you feel more comfortable ahead of a big set?
"I think it's being around people who make me feel comfortable. That first set at Ministry was so late that I just spent the night enjoying the other performers. There was a show I did in Hoxton where a couple of friends and I went to a nearby Pirate Studios and just blasted Dubstep for the entire time. That got me in the mood for my set and I was like, 'what can go wrong?'
How has your time at dBs helped you get to where you are right now?
"Lots of ways, to be honest. We've got some really good equipment and it's very accessible.
"The teachers here have been a great help. There's a lot of inspiration, especially with the teachers we have now, talking about their experiences with music. It's inspired me to push myself and get out there and stop waiting around for something to happen.
"In my class, we've got a lot of different genres in the room, which is really good. We can bounce ideas off one another and learn different skills. Everyone has unique ideas they bring to the table."
What can people expect from your upcoming set?
"I've got a good few new songs in this set, so it will be a lot heavier and the first time these tunes are being played live, so I'm looking forward to seeing how people react."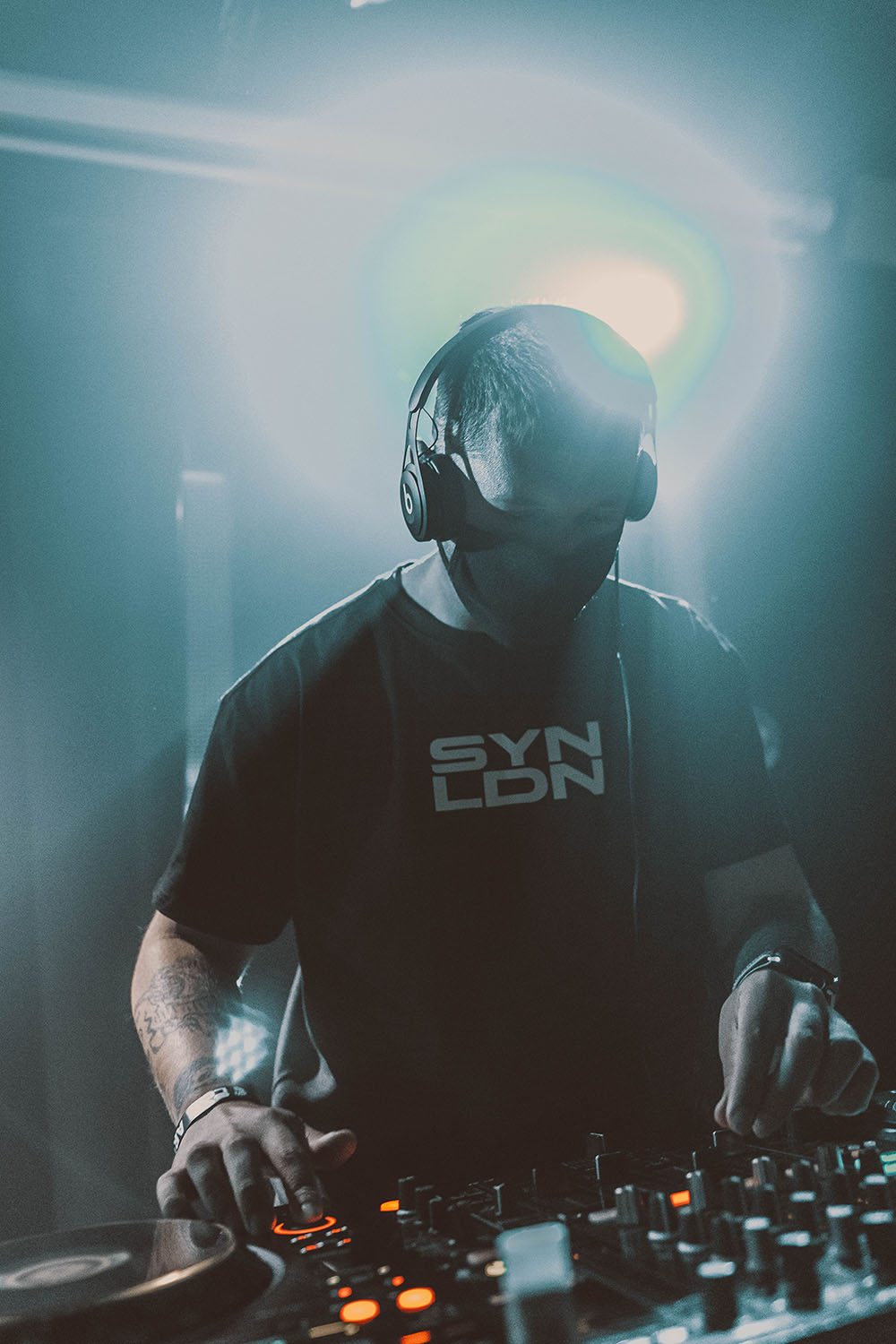 It's been a while since we've seen some new music officially released from you. Is that on the cards in the near future?
"Yeah, definitely. I've been quite busy with university and I made the conscious decision not to rush anything out. I have an EP in the works and have three or four songs done for that, but it's very different to how I originally sounded. My music production skills have really improved since my first and second year at dBs, so I'm spending more time on ensuring they sound as good as possible. My teachers have been good for encouraging me to focus on the quality rather than the speed of releases. If I release an album of pure insanity, no one will care how long it took to make."


You're still in the early stages of getting yourself out there, but did you have any advice you wanted to share with DJs who are just starting out?
"Before making the connections I have now, I was a bit shy around people. I was hesitant to actually contact promoters because that meant I'd then have to play in front of people, which was a completely separate challenge in itself. But I quickly realised that if I wanted to grow, I had to put myself out there.
"My advice for anyone who has the same fears is to contact everyone in the community you want to be part of, be that an individual, record label, promotional company, etc. You don't know where it's going to go - look at me with that T-Shirt competition, I didn't realise it would take me down the path it has, I just thought I was getting a cool new shirt!"
FIND OUT MORE
https://linktr.ee/Velocetech12

---
Aspire to DJ in Ministry of Sound? Check out our BA (Hons) Electronic Music Production degree available in Bristol, Manchester and Plymouth