Members of the dBs Music community have collaborated on a major new project that seeks to offer mental health patients positive experiences in the world of sound.
---
(All images courtesy of Guy Bolongaro)
Students and staff from dBs Music have contributed to an exciting remote musical collaboration between patients at Langdon Hospital, their music instructor Matt Smith, recording artists Jay Auborn, Mike Ladd and John Matthias, dBs Pro and dbs-i – dBs Music's Research and Innovation Lab.
Langdon Hospital supports men from the South West of England who, as a consequence of mental illness, have had contact with the legal system and require the sort of physical containment and security that ordinary hospitals cannot provide.
The collaboration seeks to complement Matt Smith's ongoing work at Langdon exploring the therapeutic benefits of sound and music production. For many years, Matt has been helping patients to make sense of their experiences through this medium, resulting in sufficient output to regularly enter pieces into the Koestler Awards – an annual competition for arts created in criminal justice settings.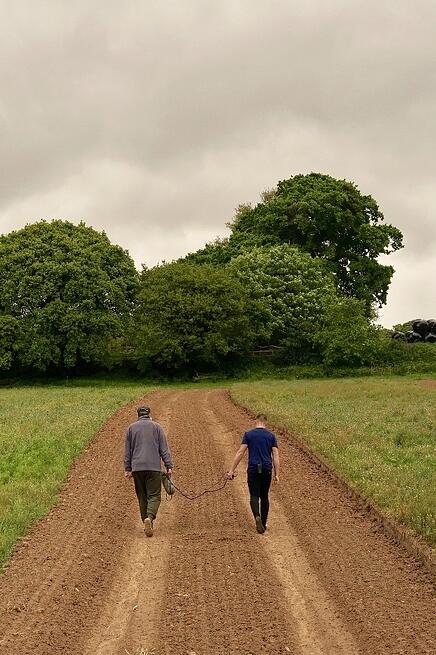 With the deadline for this year's awards approaching, and Matt unable to move freely through the hospital due to the COVID-19 pandemic, Matt was inspired to adopt the theme of this year's awards - 'Window'- as a framework for initiating a remote musical collaboration. Recording artists - including dBs students, alumni and staff - were invited to remix tracks produced by Langdon patients based on this concept, initiating a series of musical conversations.
A window into another person's world
All tracks were created and remixed during the UK lockdown, bringing an extra layer of meaning to the window theme. With restrictions on mobility and association becoming part of everyday life, the notion of being 'on the inside looking out' could be approached from a position of mutual experience. Reflecting on the theme, recording artist John Matthias said: "Matt had been working with the patients at Langdon thinking about different interpretations of what 'window' could mean, from lenses to visual barriers. Primarily for me, in the remixing process, it was for a very brief period, a window into another person's world."
As well as facilitating a sharing of knowledge and skills, the creative interchange taking place across Langdon's walls provided patients with a sense of validation and recognition. Matt Smith said: "All of the patients were amazed and intrigued by the remixes of their work; these created positive emotions and a sense of achievement for all involved. The patients felt their work had been valued and this provided them with an identity outside of being 'a patient'. Since the project, this has sparked the patients' motivations and confidence to continue engaging in music and take a more autonomous approach to their work."
A time for creativity
A fast-approaching submission deadline for the Koestler awards meant that external recording artists were given less than a week to create their remixes. Recording artist and Creative Director of dBs Pro, Jay Auborn said: "This was happening at a time when people had a lot of spare time on their hands and students had submitted their final work. Lots of them were looking to sink their teeth into something with a deadline and limitation. During COVID that stuff is minimised in a way. People are endlessly creating stuff without a deadline because there's no gig to play. So saying to people 'you have three days to make this remix' – that really fired up everyone's creative engines."
The results of this exercise are diverse, ranging from more conventional approaches that keep the vocals as their main conceptual framework, to remixes which chop-up and rearrange the original tracks completely. Music Composition for Film and TV student, Louis Marcelle (LM84) went for the second approach, treating the original audio as raw material from which to make a completely new expression.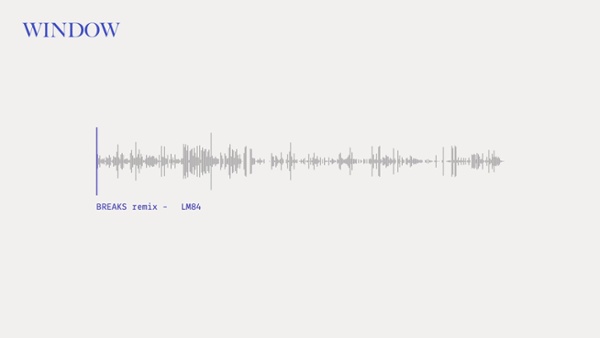 He said: "This project was a perfect opportunity to use techniques that we have been honing and developing in our classes at dBs. I approached this piece from the angle of a fly-on-the-wall and carrier of the virus, trying to capture its movements, ebbs and flows from another perspective completely. I wasn't sure what to expect from it but remembered all I had learned and did my best to formulate it as best as possible. I only used the sounds in the original breaks file from JD. It was such a beautiful interaction."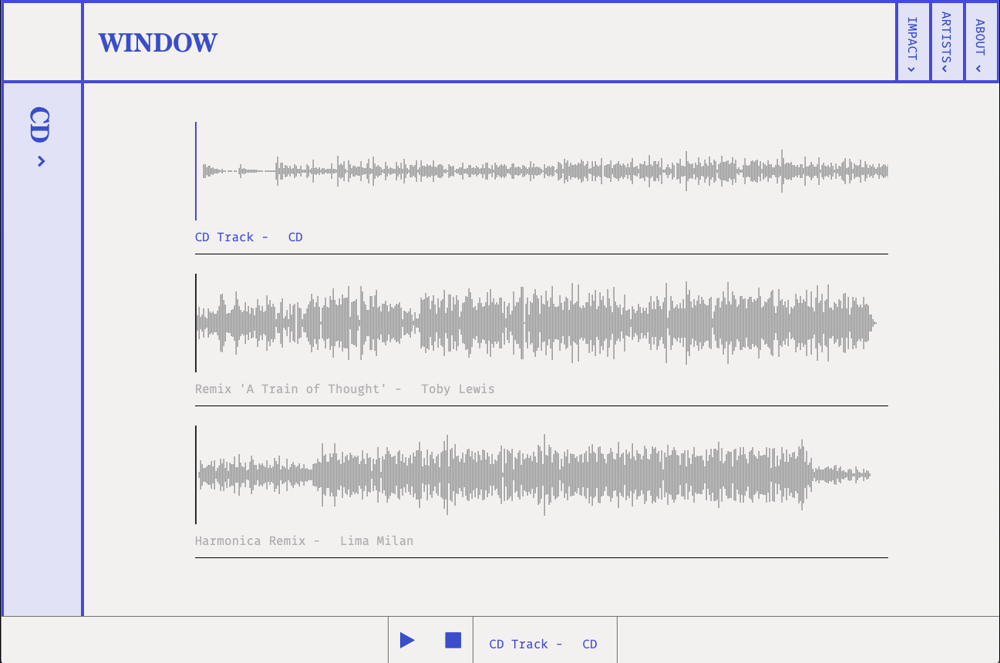 By comparison, recording artist Mike Ladd adopted a more stripped back approach to his remix. He said: "I found the original work incredibly moving, especially the timbre of the artist's voice. The imagery in the artist's texts, the ambiguity of some of the phrasing and switch language are elements I love. I felt compelled to leave as much room as possible for that text to live and for the listener to enter."
Toby Lewis, a recent Music Production and Sound Engineering graduate was inspired by Trevor Barre's article 'Cosmic Tones for Mental Therapy' to get involved in the Window project. He said: "As soon as I heard the train/harmonica stems of the track I was remixing I was inspired. The blues theme reminded me of that scene from the 1986 movie Crossroads where the two protagonists attempt to jam to the rhythm of a passing freight train. The older character says, disparagingly, to the younger 'Boy, you ain't never gonna get that last song if you can't make the train talk'. That was the driving narrative throughout: how to make the train talk, what would it say? What have we seen? I also remembered how vulnerable you can feel when sharing your music with someone: I was genuinely impressed and wanted to be as sympathetic to the original intention as possible. Every stem was used somewhere in my remix."
All of the music produced as part of 'Window' is housed on a custom web-based interface. This enables visitors to explore the originals and remixes as well as the patients' stories, inspirations and responses. The website is designed to allow patients, artists and members of the public to skip back and forth quickly and easily between the works produced, providing a safe and secure window of interaction, now the project is complete.
This, however, is just the beginning of what is hoped will be an ongoing relationship between Langdon Hospital and dBs Music, and a much broader investigation into the mental health benefits of music production therapy.
Find out more about 'Window' and listen to the tracks produced as part of the project here.
---
Interested in creating and remixing your own tracks? Why not check out our BA in Electronic Music Production?