We're incredibly proud to announce that 100% of our most recent cohort of Innovation in Sound postgraduate students have progressed from graduation into further education, employment in the creative industries or have started their own creative projects. Here, we talk to a couple of last year's graduates to find out how they're getting on.

The Innovation in Sound MA at dBs is designed to push students to the extremities of their chosen fields. It helps to develop academic prowess as well as explore disciplines that go beyond sound and music into other areas of creativity. We caught up with two graduates from the 2021 cohort, Jacob Milburn-Letten and Eduardo Gama, to discuss how they're getting on with life after graduation.
What have you progressed onto professionally after graduating with an MA?
Jacob Milburn-Letten: Since graduating with an MA I've been fortunate enough to make a lateral transition into a career with Films@59; voted one of the top five post-production houses in the UK and prolifically involved in a large amount of the UK's factual content.
My official role is Media Operative/Digital Ingest Technician, in which I am responsible for converting all footage supplied by clients into lower-resolution proxy media, a process by which we reduce the storage, bandwidth and processing power required to edit such high-resolution camera footage before restoring the highest quality camera clips at the end of our post-production process.
Eduardo Gama: I am currently working with the University of the West of England on a research project that explores issues of women's organisational vulnerability on the border between Mexico and the United States through collaborative experimental filmmaking.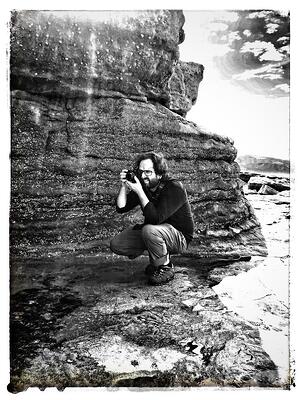 At the same time, I am applying for a PhD in the Department of Film and Television at the University of Bristol. My proposal, Transforming Voices in Nonfiction Cinema: Experimental Sound Design and the Oral Account, draws directly from the Aural Postcards, my final project for the MA.
How well has dBs and studying the MA prepared you for the industry?
J M-L: Considering the unexpected fortune of where I've found myself, I feel that dBs has helped prepare me very well for the level of professionalism and expertise required for such a role.
I would have never imagined that the skills I developed at dBs could lead to the path I've taken, I specialise in node-based audio-visual software development through Max MSP. Now, I use a very similar piece of software within my day-to-day tasks at work called ContentAgent, which uses node-based programming to automate a considerable amount of functions in preparation for the post-production process and requires me to employ the divergent thinking skills I learned through the MA to intuit new solutions and improvements for our process.
EG: Undergoing the MA prepared me at many levels. It allowed me the freedom to rethink the way I was approaching sound beforehand. At the same time, the MA has a coherent structure that enables a deeper exploration of what might mean to innovate in sound, without falling into the pitfalls of the never-ending investigation processes. As painful as the deadlines were, I always felt I had the support from all the tutors at dBs. They constantly pushed me to critically analyse my work in all its stages of development, from conceptualising to its final realisation and in this way I was able to bring to fruition my final project entitled Aural Postcards. I must say that it was through the showcase of the Aural Postcards that I was able to start working on the current research project and potentially progress toward a PhD.
What's your favourite thing about the new position?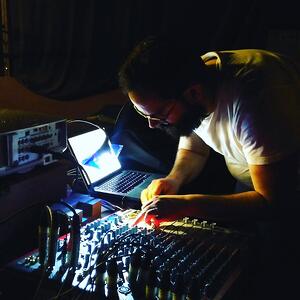 J M-L: My favourite thing about my new position is that I feel recognised and validated for my skillset, having an employer who sees my potential in ways I might not have even imagined is extremely motivating and a fantastic recognition of the skills I developed throughout my studies.
E.G: I must say that what I mostly like is the possibility of continuing to creatively explore the subject of sound in filmmaking at a theoretical and practical level whilst being able to make a living from it. It is very important for me to continue this creative journey and I am extremely satisfied with the work that I am developing and the team I have on my side.
What advice would you give BA students thinking of progression to MA?
J M-L: Having progressed to my MA during Covid and also in light of my new career, my advice to any BA students considering an MA would be to be adaptable. Sometimes our lives don't go to plan, but this can either be a source of stress or an opportunity to grow in unexpected ways. Too often we plan our lives with preconceived notions of what we 'should' be doing, and whilst we should all have some idea of where we want to be in the future, adhering to a rigid vision of our future can blind us to the potential of the unexpected.

E.G: Don't forget to enjoy what you are doing even when it feels overwhelming. Doing the MA is a great opportunity to ask good questions and to push the boundaries of how we think about sound whilst having a group of highly-skilled people on your side to support you on this incredible path.
FIND OUT MORE:
Video: Sound Mind: A brainwave audi-visual installation
dBs graduate lands scholarship with video game composer and sound designer Akash Thakkar
A dBs student is building a plugin to decolonise music production

---
Are you interested in broadening your horizons and challenging your creativity?
If so, apply to one of our postgraduate degree courses and see where breaking boundaries will take you.