It's no secret that studying for a degree is an expensive endeavour; even if it is a highly important and worthwhile one. If you're thinking about studying a postgraduate degree, but you're concerned about the cost implications of doing so, online study can prove to be a more cost-effective way of learning.
Online degrees are more respected than ever by employers, provide the same high standard of teaching and are an effective way to shave off costs and ensure your budget lasts longer. With online university courses, you can even earn while you learn. Here, we take a more detailed look at how online studying is the cheapest way to get a degree.
How online degrees can save you money
When studying for an online university degree, you are still eligible for student finance for your tuition fee. Moreover, depending on where you live and your financial situation, you may also be eligible to receive a maintenance loan to help with the cost of living while you study. This means that, as an online university student, you can benefit from the financial support available to on-campus students while also, depending on your situation, saving money on the costs associated with halls of residence, shared housing rent, commuting, bills and additional cost of living considerations.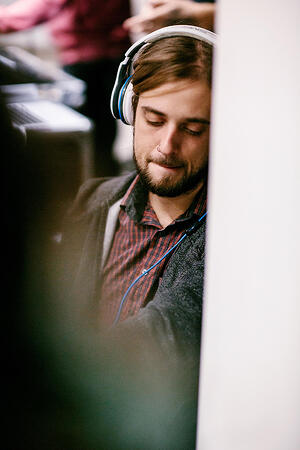 According to a 2021 survey by Unipol, the average cost of weekly rent in the UK for students is between £155 - £166 in private-sector housing and purpose-built student accommodation respectively. In London, the costs increase to £212 and £259 for private-sector housing and student accommodation. That works out to a minimum average cost of £8,060 per year for students living away from home while they study. In addition to the costs associated with rent, commuters spend an eye-watering average of £136 per week on commuting - according to research in 2021.
These costs combined show that living away from home and/or commuting to university has significant cost implications. Although living away from home is one of the things that students look forward to most when studying for a degree and something that can benefit students' quality of life significantly, there's no denying that it is expensive. If you are concerned about these costs, then studying online university courses is just one way of lightening the load.
With an online degree, you can study from the comfort of your own home or a parent or guardian's home. This means that your costs are reduced significantly and you'll also be more time-rich due to less time commuting to your university or education institution. Again, some people come to the conclusion that the costs of living away from home are worth it, and often they are, however, for some, it's simply not feasible. With an online degree, those who are under financial pressure can retain the quality higher education of a degree course while doing so from home and in their own time.

Earn and learn by studying online university courses
Studying online degrees also allows students to learn in their own time; providing a flexibility that can provide the framework for earning while you learn which, in turn, gives you financial stability while studying. Many students have to work part-time while they study, but this can be challenging while having to travel for lectures, seminars and industry guest speaking events.
When studying university courses online, you'll be able to study in your own time, to your own schedule and, therefore, fit work, childcare and other responsibilities around your study in a way that is much harder with on-campus courses. By learning and earning simultaneously, you can gain experience and earn money to accommodate the cost of living, rent and socialising while also preparing yourself for a new career once you have graduated.
Although this is possible, it's still challenging and requires self-motivation, routine and determination. For advice on how to study online effectively, read our guide on how to get the most out of studying a degree online.
Online master's degrees: when being cost-effective and flexible is even more important
If you're studying a postgraduate degree course at a university or higher education institute, you can still receive funding to help with the cost of living and your student fees. However, it's also more likely that you will be older than an undergraduate student and, therefore, have additional responsibilities or be less inclined to want to stay living with your parents.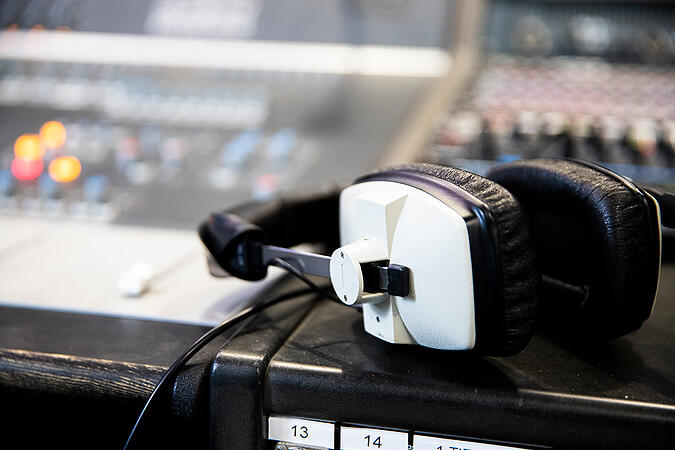 Most full-time postgraduate students are aged between 21 and 25, however, the majority of part-time masters' students are 26 and over, with a quarter being at least 36 years old. This means that it's more likely that these students will need to work while they study to fund their lives. With all of this in mind, online master's degrees are the perfect solution for students who require that level of flexibility and need to be wary of how much they're spending.
By studying an online master's degree, you'll save potentially huge amounts of money on the communing costs of travelling to an educational institution, be able to study flexibly around your working hours and ensure that you are dedicating enough time to your studies without sacrificing an essential salary or wage from part-time, or even full-time, employment.
FIND OUT MORE:
Why online degrees are more respected than ever
11 ways to get the most out of studying a degree online
---
Want to study an accredited, high-quality degree in the most cost-effective way?
Check out our online postgraduate degrees today.