In between his hectic festival schedule, we sit down with Electronic Music Production student Ben Cross (Crossy) to chat about his forthcoming support slot on Andy C's Australian tour.
Crossy has been in the dBs community for many years now, first joining us in 2019 in Bristol to study on the Access to HE DJ & Electronic Music Production diploma, before progressing onto the BA (Hons) Electronic Music Production degree.
It didn't take long before we started to see Crossy make a name for himself and witnessing his ascension in the scene has been a joy to watch, so when news broke about the career-defining announcement that he was supporting Andy C, we had to find to find out the full story…
Massive congratulations on your forthcoming tour supporting Andy C in Australia! How did it feel to get the news, but also to finally be able to share it?

"Thank you! Honestly, I was completely taken aback when I got the call. It's one of those things that feels like it's just always going to be a dream scenario that won't ever become a reality. It still doesn't feel real to be honest, but I'm extremely grateful to have been given such an opportunity and have been working really hard since getting the news to be able to go and perform as best I possibly can whilst I'm on the tour. It was hard to keep it all under wraps, but it was a great feeling to share the news with the world and to see it received so well."
How did it all come together?

"My agent was backstage at an event with Andy's management and he dropped in conversation to my agent that Andy was interested in having me as a support act on his tour and would be in touch with more information. We tried not to get to excited as nothing was confirmed or for certain but fast forward a couple a weeks and the offer came in!"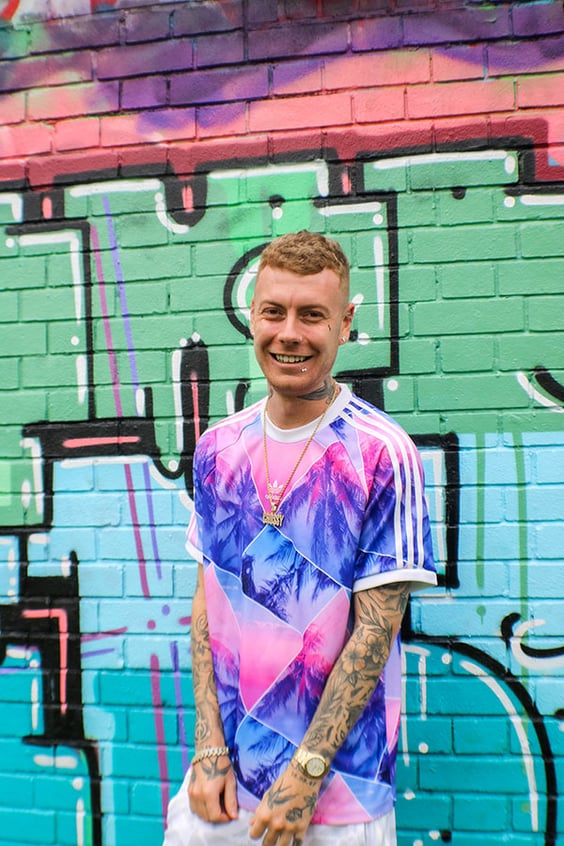 You've probably got so many answers to this, but what are you buzzing about most?

"I think mainly being able to watch Andy up close in an environment you wouldn't normally get access to watch him from, and take further inspiration from how he works and learn more about the way he performs up close.
"Also, just being able to perform to an international audience is a special experience in itself and always has a very different dynamic / feel to the crowds I'm used to performing for in the UK."
How do you feel about leaving education and fully entering the industry?
"I've still got a couple of modules left to do, but I'm very much looking forward to being full-time within the industry and being able to apply everything I've learnt at dBs into my career."
What's been your biggest takeaway from studying here?
"The biggest takeaway for me has been the industry connections I have made through building relationships with members of staff and fellow students! The knowledge you can gain through connecting with students and staff almost feels endless."
It's not always been easy, but you've achieved so much in the last five years. Is there anyone in particular at dBs that you want to shout out?
"There have been a few standout members of staff that I am extremely grateful for.
"Firstly, I would like to shout out Sam Fergusson (Frenic) who taught me so much during my time at the college when I was studying on the Access course. When I first joined dBs I had never opened a DAW and the first question I asked Sam was to find out where you put a kick and a snare - I was that clueless. Within 6 months of working with Sam and asking him as many questions as I could I had my first release out which is just about to hit 1 million streams!

"The next is Adrian Stretch, he has continuously supported me throughout my time at dBs and always offered the most expert advice across all aspects of the industry. I definitely would not have made it this far through the course if it wasn't for his guidance, advice and knowledge.
"Jon Savage has been fantastic as well. He has given me lots of crucial industry advice throughout my career at times when I was feeling a little lost and stuck for direction. It's been really nice to extend our educational relationship into a professional working one since he taught me.

"Victoria Morris has been a lifesaver and her support has been essential to my success, This industry can be cruel and relentless for many reasons, so having someone to talk to about mental health throughout my time at dBs, not just education-based, but general chats regarding my mental health has helped me so much. I think some people don't quite realise the demands of being a full-time working musician and the struggles that can come with it, so having someone to hand to support me and my mental health has been an essential part to my journey at dBs and outside!

"Finally, I have to shout out all of the students that were in my group as they really are a great bunch of creatives and people who have all helped me massively throughout my time in education."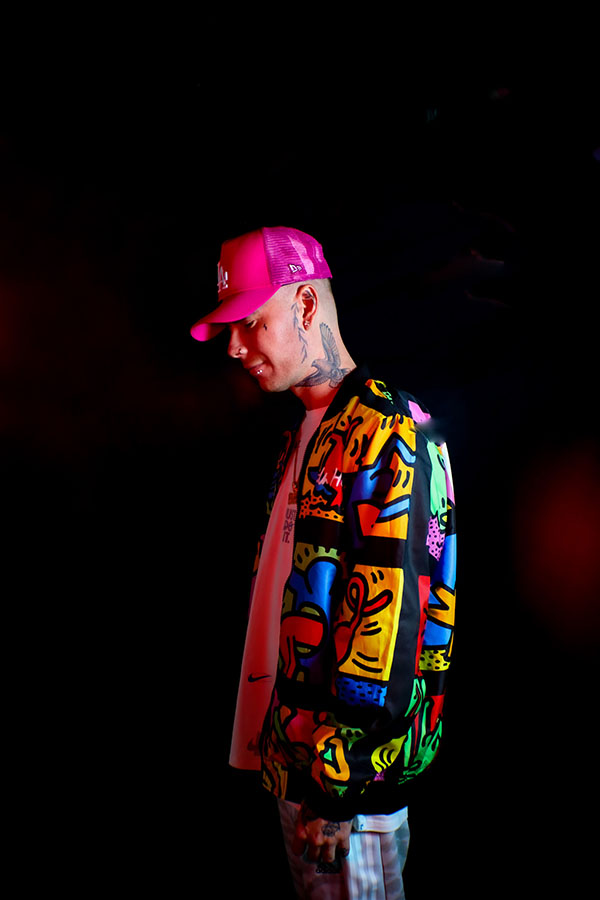 And for anyone who's in the position you were; starting out small, but dreaming of playing massive stages alongside huge names in the scene, what would your biggest piece of advice be?
"This isn't an easy question to answer, to be honest, there's lots of advice that can be offered for different aspects of this journey. The best broad advice I can offer is stay humble, be true to yourself, work HARD and remember to enjoy the process!
"This is music, it's your hobby and your passion and it's so easy to become consumed by the pressure, which in turn can suck the fun and love out of the process and make it feel like a chore. Try not to worry so much about what other people will think of your music or your selection as a DJ. Play what YOU want to play and make the music that YOU want to make, believe in yourself and your end goal."
Crossy heads out to Australia in September 2023 alongside Andy C, Flava D and Mozey for a five date tour across Sydney, Perth, Melbourne, Brisbane and Adelaide

FIND OUT MORE
Instagram
Facebook
TikTok
SoundCloud
Spotify


---
Dreaming of carving a career in electronic music? Check out our BA (Hons) Electronic Music Production degree available in Bristol, Manchester and Plymouth