To mark International Women's Day 2023, we are recognising the gender inequalities baked in to the music tech industry and how we plan to #EmbraceEquity at dBs Institute for now and for the future.
IWD's annual and ongoing mission is to "Celebrate women's achievements. Raise awareness about discrimination. Take action to drive gender parity." It's a vital undertaking across society and in every industry. Although improvements to gender equality have been made, there is still huge work to be done to achieve global gender parity.
Unfortunately, progress has been particularly slow in the industries dBs is intimately involved in - the music, sound, game and creative industries. Historically, these industries are heavily male-dominated. Positions of power and influence at record labels, game studios and music technology brands have almost always been occupied by men - and largely still are.
Staggeringly, just 23.3% of artists, 4.4% of songwriters and a feeble 3.9% of producers, who worked on songs in 2021's Hot 100, were female. In gaming, only 28% of the people working in the industry are women and, although 45% of gamers worldwide are women, 80% of characters are male. In music technology, women make up just 5% of the industry and only a quarter of A Level music tech students are female.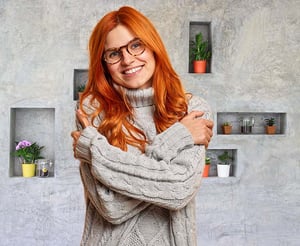 This all makes for pretty grim reading and highlights why the work that IWD does is so important. For IWD 2023, the theme #EmbraceEquity highlights the need for diversity improvements to "recognise that each person has different circumstances, and allocates the exact resources and opportunities needed to reach an equal outcome." Put simply, providing targeted and sometimes unequal support to reach an equal result.
At dBs Institute, we recognise that we need to be better when it comes to diversity and inclusion. The issues that are present in the creative industries are reflected here in the makeup of our staff workforce and student population, however, we also need to be in charge of prioritising internal positive change. As educators, it's our responsibility to nurture young people and encourage them into the creative industries - it's something that we're proud of doing really effectively. However, we also need to ensure we're doing it as inclusively as possible.
It's in that spirit that our Head of Student Support Services Charlotte Jacobs is setting up an Equality, Diversity and Inclusion Committee with the hope of changing the way we recruit and upskill our staff as well as providing a nurturing environment for marginalised groups within our student community.
Meet Charlotte Jacobs
Charlotte Jacobs has been at dBs in various guises for more than 15 years. Working her way up from being our Plymouth receptionist, she went on to qualify as a counsellor, implemented the counselling and support service at dBs Plymouth, became the Head of Centre there and is now in-post as our Head of Student Support Services across all campuses.
Throughout her time here, she has been a key point of reference, alongside the rest of our excellent student and staff support teams, for students who need a sympathetic ear and professional guidance.
As part of her new role, Charlotte's remit includes establishing a brand new ​​Equality, Diversity and Inclusion Committee which aims to improve diversity across the dBs community. As a passionate proponent of inclusivity herself, the new committee is an initiative that is close to Charlotte's heart and something that she is excited to get her teeth stuck in to.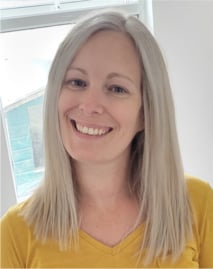 "I've always been passionate about equality and diversity," says Charlotte, "It stems from when I completed my counselling degree. We completed a module on diversity and inclusion, which on paper, I thought, 'This is going to be really dry,' but actually, it really spurred something in me, particularly around gender equality. It ended up being very meaningful and the module I got the most out of. Moving forward, the subject has always been on the tip of my tongue in any role that I've carried out. Whenever the conversation comes up, I am quite vocal about the fact that I think it's really important that we look at diversity and inclusion as an organisation. I feel excited because in previous roles I didn't have the capacity to act on some of my thoughts on improvements in this area but now, rather than saying, 'Maybe we could do this,' I'm now in a position to say, 'We're going to be doing this.' That feels really good and empowering."
Improving Equality, Diversity and Inclusion
The core task of the Equality, Diversity and Inclusion Committee will be to diversify both our student population and staff workforce. Gender equality and diversity will be a central part of this, as well as improving representation for people of colour, the LGBTQ+ community, disabled students and other marginalised groups within dBs.
The regrettable lack of diversity in our staff and student communities is, in part, due to the existing lack of diversity in the wider creative industries. To combat the problematic demographics within the industry, we need to be more proactive about inclusionary initiatives and enhance the voices of under-represented groups within our community, which is the mission of this new committee.
"The difficulty that we often come across around diversity and inclusion is that we don't have anyone who's a real expert in this area," says Charlotte. "I don't profess to be an expert, but I am very passionate. I think that we might have let that stop us in the past from feeling like we can have big conversations about change. I know from informal conversations I've had across campuses, that other individuals are very passionate about this subject and have a voice that they want to express.
"So, in the first instance, I want to connect those voices and bring them together for positive change. That committee will be a place to develop strategies to diversify the student body and workforce, to look at policy reviews and revisions and also address and implement proactive strategies that mitigate any concerns regarding religion, age, gender, sexual orientation and disability. It's quite broad at the moment, but the hope is that, by having a committee with voting powers, we'll be able to maintain the dialogue."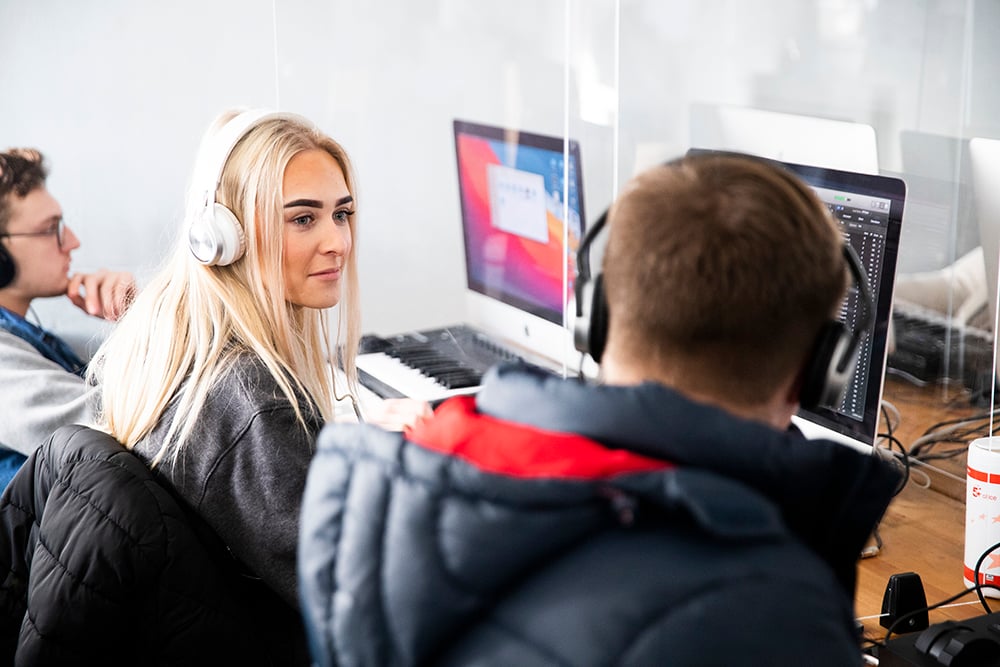 We will publish information on the policy reviews and revisions as they happen to ensure we're being transparent, holding ourselves accountable and that the change is meaningful. "I think, sometimes, organisations have a chat about ED&I and it's a bit of a tick-box exercise," says Charlotte, "We must have ongoing and meaningful dialogue and hold each other to account in terms of the changes that we want to make. That means holding senior management to account as well. They should have a voice in that committee, we must have representation for all from all levels."
This committee will have student and staff representation from all campuses and include as wide a mix of identities as possible to ensure every voice within the dBs community is represented. Charlotte will be meeting with the Women's Society at our campus in Bristol as a starting point to get an understanding of what they, as female-identifying students, want from their time at dBs. "It's important that we don't assume the student experience," says Charlotte, "We need to hear it direct from the horse's mouth. I think it can potentially be quite isolating as female students. I want to do everything I can to make sure that they know they've got portals for getting information to us and contributing to that positive change as well."
#EmbraceEquity
Ensuring that under-represented voices are heard is just one part of the strategy to improve diversity and inclusion at dBs. Chiming with this year's IWD theme - #EmbraceEquity - we will change our approach to recruitment and development to be more equitable, inclusive and proactive.
"When it comes to staff recruitment, the difficulty that we always come up against is that, because of the industry that we work in, a significant proportion of music technologists are male," says Charlotte, "So when we're looking for a non-male applicant with extensive industry experience and teaching experience, the pool can be pretty narrow… It highlights that we need to have a proactive relationship with the HR department and we need to be more proactive in reaching out to people ahead of opportunities; making connections with communities and diverse groups ahead of openings coming up so that, when something does come up, we can utilise these connections… It's the same for students as well. I'm in the process of connecting with Adam Berwick [Industry Liaison Officer] about the connections that he's making in the community and with diverse organisations. We want to get the word out that while, currently, our diversity is not where we'd like it to be, we are working towards improvements in this area."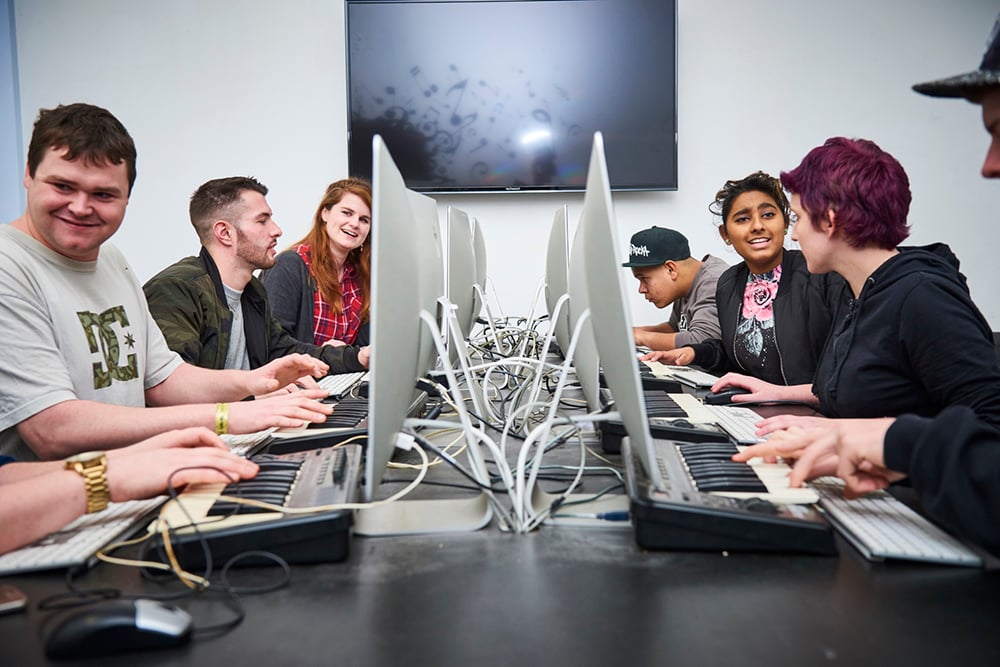 As well as being far more proactive with our student and staff recruitment strategy, we also need to uplift the women who are already here by laser-focusing support, resources and opportunities needed to reach a more equitable outcome. "We need to be looking at the staff that we've got currently and consider how we can develop them further," says Charlotte. "Although I'm not a music technologist myself, I have personally developed within the organisation to reach my current position. I feel pleased with my development and now I want to think about mentorship with other female and under-represented staff members, looking at the pathways that they're on, in terms of supporting their progression and development."
By doing this work - providing a formal space for diverse voices, connecting staff and student non-male groups, working with external community groups and societies and uplifting the people who are already here - we aim to create a more equitable, diverse and equal community which benefits from a broader spectrum of perspectives.
What success looks like
Although improving diversity within an organisation is always a slow process, it's a vitally important one. By improving the diversity within our staff workforce, non-male students will be able to see themselves reflected in the people teaching them and we can encourage a more diverse mix of students through our doors to study with us every year.
"I think the lack of diversity here is quite clear at a glance at the moment," says Charlotte. "You can walk into a student support area and you'll see a lot more female staff there than anywhere else in the building. I'd like to see a lot more female tutors. When students are studying with us, they should be able to see themselves in a diverse range of roles."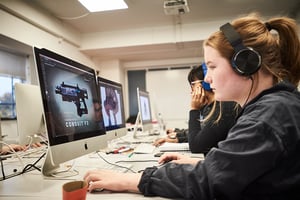 "I've been really lucky at dBs to be supported and I've always felt like I've had a voice. I know that in other organisations, that's not necessarily the case. Over the last few years, I've considered how equality and diversity affects me, with a new adjustment to my perspective following becoming a parent. I would love to be part of a society where how a woman looks isn't the most important thing, it's more focused on what individuals bring to the table in terms of skills, attributes and perspectives. Everyone has the right to be treated as an individual. I'm really passionate about empowering other people, so I'm excited to be a part of doing that here."
As part of this mission to #EmbraceEquity, recruit more students and staff from underrepresented backgrounds and improve on the current lack of diversity at dBs, we will be publishing targets and deadlines to ensure we are holding ourselves accountable.
By working closely with external community groups as well as uplifting the non-male staff and students already here, we aim to improve the diversity and inclusion of all under-represented groups from across dBs. Although the new committee will not only focus on improving gender equality, the IWD's tenets of embracing equity, raising awareness and enhancing marginalised voices will be a key part of the strategy. As educators, we're committed to being a key part of encouraging more women into music tech, gaming and creative industries.
FIND OUT MORE:
Breaking the bias: Women at dBs who are killing it
Gaming, gender and how diversity is growing in the industry
Meet the dBs graduate using marketing to amplify women in audio