When the world is your oyster it's easy to overlook Plymouth as a place to study, but students venturing to this coastal city enjoy a range of benefits you don't get anywhere else in the UK.
---
Don't miss our upcoming open days for 2022-23.
Plymouth is a city that often gets overlooked as a destination for budding musicians, producers and other creatives to train. After all, places like Cardiff, Bristol and London are all relatively close, so why would you choose Plymouth over a bigger city?
While bigger cities offer more in some areas, this can come at a cost. Niches are usually saturated with people competing for the same artistic space and large urban areas often come with other hidden pitfalls like a dramatically higher cost of living, lower standards of living and other pressures that can affect health and wellbeing.
Plymouth on the other hand has the best of both worlds offering all the perks of a larger city, minus the pitfalls, with a whole load of other benefits. If you are considering studying a degree or diploma in sound and music production here are ten reasons to choose Plymouth.
1. The creative advantages of being so close to nature.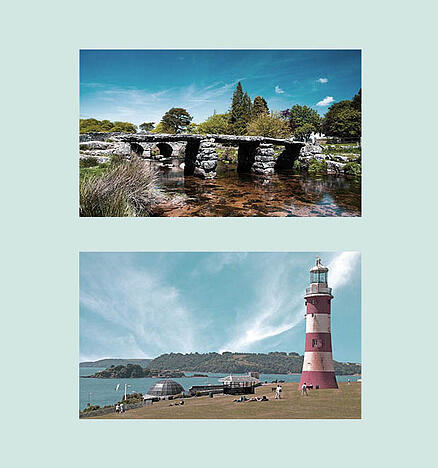 Nestled by the coast, next to the stunning Dartmoor National Park, Plymouth is a stone's throw away from some truly outstanding areas of natural beauty. While this might be a 'nice to have' for some, there are tangible creative advantages of having regular access to nature.
"Look deep into nature, and then you will understand everything better." ~ Albert Einstein
Great thinkers like Albert Einstein, Aristotle and many others have long celebrated the benefits of being close to nature. Studies have shown that immersing yourself in nature can lead to a dramatic increase in creative-problem solving alongside other benefits. Results demonstrate a cognitive advantage to be realised if we spend time immersed in a natural setting. Even as little as 25 minutes a day can provide significant creative advantages.
There are countless areas throughout Plymouth offering escapism from the pressures of urban living. Popular places like the Hoe Foreshore, Plymouth Sound, Central Park, Devonport Park, Plymbridge Woods and Jenny Cliff barely scratch the surface of whats available. Plymouth has 28 parks across the city. With Dartmoor National Park and Devon's beautiful south coast being right on the doorstep, the opportunity to bathe in nature, boost creativity and spark inspiration are vast.
2. The dBs community and facilities at our Plymouth campus
Our Plymouth campus is the original dBs and has been one of the UK's leading training centres for high-level music industry training for over two decades. Founded in 1998 with the aim of readdressing the way music production and technology training was taught at the time, our Plymouth team have spearheaded this initiative and have adhered to those principles ever since.
Having been the leading training centre in the Southwest for over twenty years, the community surrounding dBs as developed into a close-knit family of students, alumni, staff and collaborators operating at the heart of Devon and Cornwall's music scene. There is a real sense of belonging among our students that often isn't present at bigger institutions in larger cities where individuals, especially the introverted, can get lost in a sea of noise.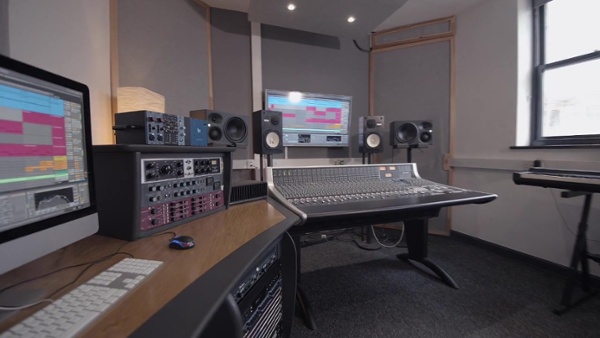 Let's not forget the facilities either. With a lifetime of experience our Plymouth campus has accumulated an impressive catalog of pro-audio equipment from the world's leading manufacturers. There are 7 recording studios, 7 DJ suites, 150 iMacs loaded with Ableton Live, Pro Tools, Logic Pro and Native Instruments software that is constantly being expanded and updated. Students also have access to a massive array of bookable microphones, analogue and modular synths, keyboards, effects, and production equipment including our flagship Neve Genesis mix console.
Being a part of a smaller, close-knit institution means more bookable studio time.
Students at our Plymouth campus have the option of booking available studios for up to three hours a day, every day, when we are open. That's not including the time spent in the studios during lesson time as well.
Take the Virtual Tour:
3. A safe place to live
Plymouth is generally considered to be once of the safest places to live in the UK and also considered to be among the warmest and friendliest cities too. In a comprehensive study conducted by Compare the Market Plymouth ranked as the 4th safest city to live in Britain.
4. Lower cost of living
There are many factors that contribute towards the cost of living but when you consider the big three i.e. rental, groceries and leisure activities like eating out, Plymouth trumps the likes of London, Cardiff, Bristol, Manchester, Birmingham and Brighton in almost every area.
The greatest expenditure is the cost of accommodation, and living in Plymouth will see your student finances go further.
Plymouth rental cost vs other major UK cities:
18% lower than in Brighton
9% lower than Manchester
13% lower than Bristol
5% lower than Cardiff
7% lower than Birmingham
28% lower than London
5. A centre for innovation
Boasting a line up of talented teaching staff, made up of industry professionals, comes as standard for higher education institutes like dBs; our Plymouth campus offers that and more. Amongst our team you'll find a collective of innovators (including an Ableton Certified Trainer) that design and develop new devices and push the boundaries of music technology both in the studio and on the stage. They are known as the 'Modular Research Group'. Students get the opportunity to be involved with the group and participate in the process of developing new pieces of tech.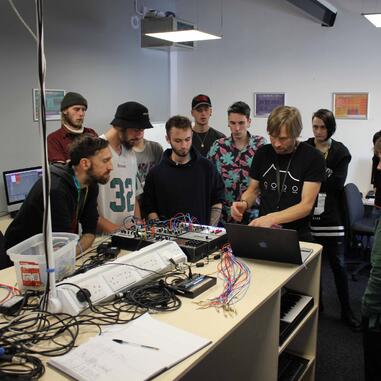 (Students and the modular research group beta-testing the Stochastic Inspiration Generator, designed by Modular Research Group fellow and dBs tutor Matt Ward)
6. Living near the sea and by the moors, a lifestyle choice.
Plymouth is Britain's Ocean City and with that comes access to a range of recreational activities centred around living near the sea. Students staying close to dBs Music and the city centre are within walking distance from the waterfront at Plymouth Hoe. Swimming is free all year round and other activities like sailing, kayaking, paddle boarding, scuba diving, snorkelling, power boating, windsurfing and more are available.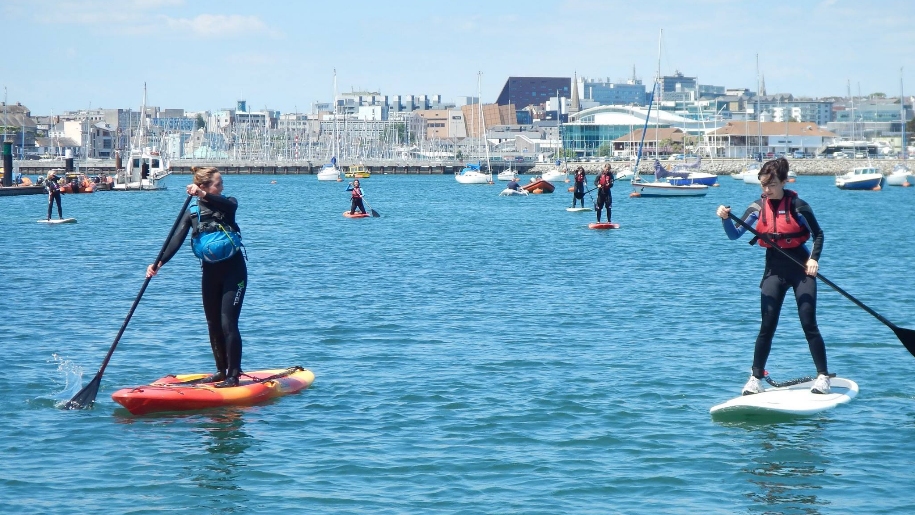 Travel east and just outside the city you'll find Dartmoor National Park. If you have a sense of adventure and the great outdoors excites you, Dartmoor offers one of the UK's most beautiful unspoilt wildernesses. Stunning walks, undulating cycle paths, climbing spots, rivers, waterfalls, wild camping, canoeing and horse riding are some of the activities to be enjoyed.
7. Close access to popular holiday destinations
It's no secret that Devon and Cornwall are two of the UK's most popular holiday destinations thanks to their stunning coastal regions, fantastic food and jaw dropping areas of natural beauty. Plymouth is situated on Devon's south coast on the border with Cornwall and in close proximity to the English Riviera.
If surfing is more your thing, Newquay is about an hour away by car and under two hours by train. There you'll find one of the UK's best surfing spots - Fistral Beach aka Surfer's Paradise.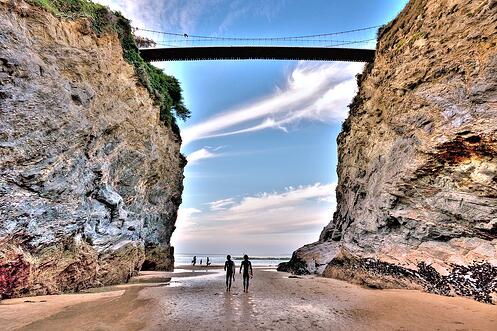 8. Nightlife and facilities
Plymouth has all of the perks of a bigger city with plenty of options for a good night out. At North Hill, close to dBs Institute and Plymouth University, there are a range of popular student bars. The city centre and Derrys Cross are home to more pubs, bars and clubs. Travel further down and you'll find THÊ DEPØ; a 750-capacity venue that opened in 2021, and has transformed the live electronic music scene in the city. It has an industrial underground feeling reminiscent of clubs you'll find in Berlin or London's Printworks.


Close by, you'll also find The Millennium; a large nightclub complex that formed a huge part of the city's scene in the 90s and 00s, but was sadly left derelict for many years. Having recently been purchased, the Millennium is now being restored to be used as a venue again, set to serve different needs and areas of the community.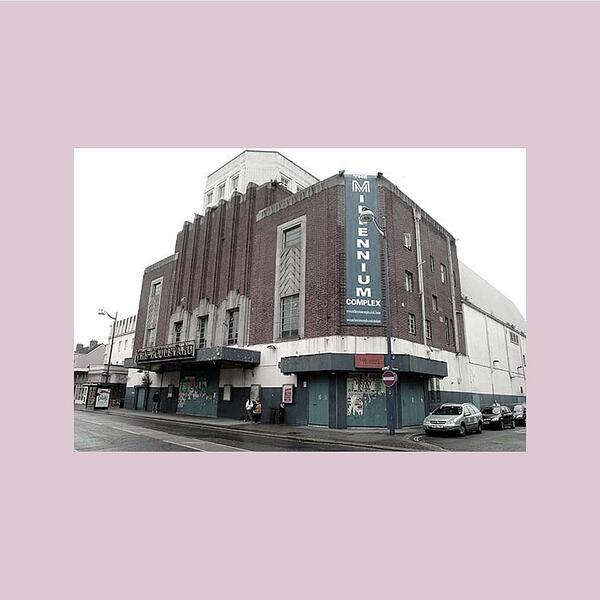 Plymouth also has plenty of retail options in the city centre with the Drake Circus shopping centre at the top of town and the newly developed Barcode restaurant and cinema complex open near by.
9. Food
If you love good food, especially sea food, Plymouth has got you covered. Fresh fish lands in the harbour every day and areas like the historic Barbican and Royal William yard are home to an impressive array of restaurants and bars. What's more you can take a water taxi between the two as well.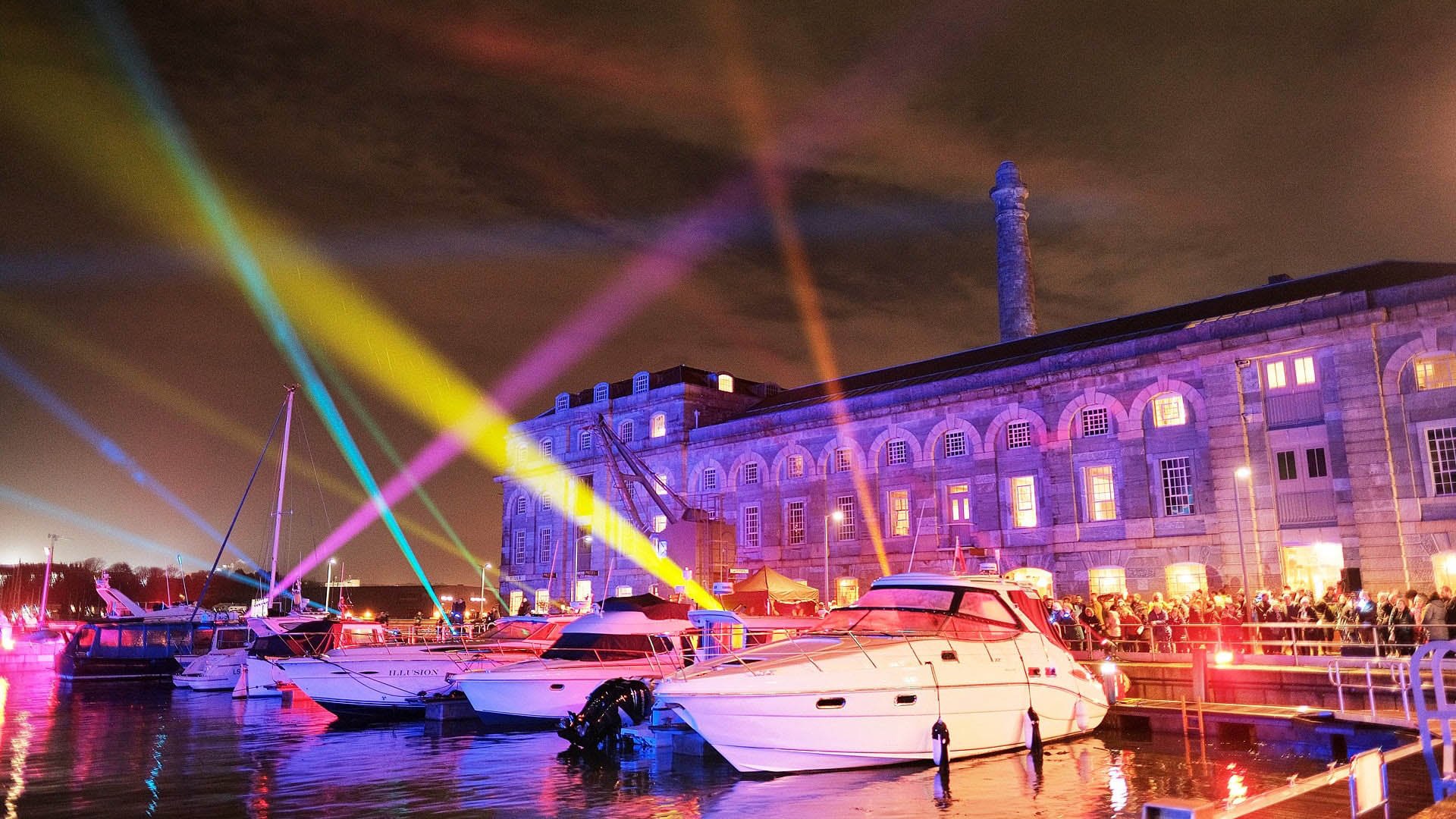 10. Up and coming city
Plymouth has big plans for growth and a lot of investment for development scheduled. The initiative includes the physical areas of the city like buildings and spaces alongside other concepts like culture, health, wellbeing and the economy. There has been significant investment in the arts already and having a 'rich arts and cultural environment' is part of the strategy for the area.
The city centre, train station and waterside zones all have big development projects that will see new transport links alongside enhanced green and blue spaces included in the overall development of the area. The Plymouth Plan is vast and comprehensive and will improve almost all ares of life, in an already vibrant city.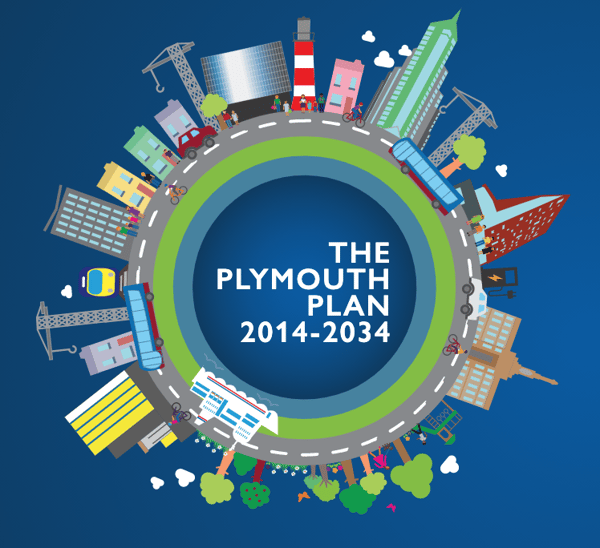 FIND OUT MORE:
VIDEO: dBs Meets Casa: Plymouth's biggest house and techno party
Exploring with your ears: Spots to visit on a sonic tour of Bristol and Plymouth
From dBs Plymouth to The Falklands: Owen Trick's South Atlantic Adventure


---
Want to take your passion for production to the next level? Check out our Degree courses available in Plymouth, Bristol and Manchester.