We all love great music and can benefit from a good night's sleep but for some the latter can be harder to come by. This inspired Electronic Music Production student Dan Wack and tutor Oliver Ryles to solve that problem using music. We spoke to Dan who told us the full story.
---
When people think of electronic music, DJs, dance music and nightclubs often spring to mind. The nightlife industry contributes a huge amount to the economy both domestically and globally and becoming a DJ/Producer/Artist is a fantastic career choice.
A desire to work in one of these roles is often the entry point to becoming interested in electronic music production, as was the case for Dan. "At first I was really into deep house, dance music and DJ stuff. I wanted to learn how to mix, how to produce my own tracks and get into the dance music world. That's why I decided to study at dBs Music in Plymouth. I had no prior experience but I knew I loved music and wanted to get involved".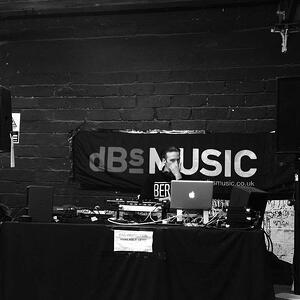 How does an interest in dance music evolve into what you are doing now?
When I started at dBs I took the DJ & Electronic Music Production BTEC diploma course and began producing dance tracks, which was great at first. I started my own radio show which was a fantastic learning experience. The tutors on my course helped me to plan and manage it properly, I picked up a lot of useful knowledge doing that, without their input I would have struggled to get it off the ground.
After a while my interest in dance music started to wane and I became drawn towards other genres. One of the things I love about dBs is the culture in the centres amongst the students and the staff. On my course I had other students and tutors who were into hip-hop, drum & bass, techno, ambient and pretty much anything else you could imagine. There is so much incredible music coming from all angles. You are constantly being exposed to new things, it's amazing, you get influenced by everything.
Through collaborations and generally being turned on to new styles, I started getting into ambient music. I guess that resonates more with me as I'm quite a calm person anyway. It was getting into ambient music that was ultimately the catalyst for this project.
Tell us more about how you want to use music to promote healthy sleep?
So there are a couple of different phases to the project and we are currently on stage one. I'm about to release a 5 track EP, in collaboration with dBs Plymouth tutor Oliver Ryles where each piece of music is dedicated to a sleep phase. There has been a lot of research into brainwave frequencies and how they relate to your patterns of sleep. Each sleep phase has different purposes and some are particularly important for our rest and repair. If we don't spend the right amount of time in each cycle, the body doesn't always get what it needs.
I wanted to create pieces of music that were aligned with your brainwave frequencies during each sleep stage. The aim is to improve the time spent in each cycle so your body gets the most benefit from it.
How do you align a piece of music to someone's brainwave frequencies?
There has been a lot of research conducted already regarding brainwaves and sleep. During sleep stages your brainwave type and their frequencies alternate. It's actually quite easy to make music at the same frequency as brainwaves or at exact multiples. For example I could adjust the tuning of notes played so their frequencies matched up.
With my work being predominantly synthesiser based, I tuned the speed of oscillators or the frequency of the LFOs to match the brainwaves. There are lots of things like this you can do. Making ambient music worked well with this concept because it usually has a calming affect on people. I was able to use long drawn out drones to create a sense of space and atmosphere. The actual length of each piece is synced up to how long each sleep stage should be as well.
Where can we hear the music?
The songs have been mastered this week and are schedule to be released on Friday 15th May 2020. I'm going perform all of the tracks live which will be streamed from Twitch. They will be then become available to download and re-stream from Bandcamp.
What inspired you to do this project?
Alongside making it, I listen to a lot of ambient music. There are pieces by a couple of my favourite artists and labels that really inspired me. One being the album released by Erased Tapes that is designed to help people increase their focus by tapping into brainwave frequencies. Also the amazing work by Marconi Union that helps reduce anxiety levels.
I started wondering how else can I use music to help people? I have friends and family members who are parents and really struggle with sleep due to their bodies developing habits of waking after years of parenting infants. This got me inspired to help improve their sleep.
Talking inspiration, are there any other things outside of music tech that inspire you creatively?
To be honest most of my inspiration actually comes from the world around me rather than the technology I use. The machines help me to translate that inspiration into music but it's the environment that helps me the most.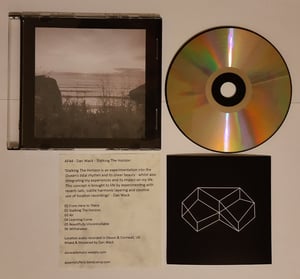 I do a lot of field recording when I'm out and about. I enjoy spending time near the ocean, living in Plymouth helps with that. Another project that I'm really proud of was a writing an album called 'Stalking The Horizon'. All of the inspiration came from the environment. I took a lot of field recordings from some of my surfing trips and also got data on tidal rhythms. I used the recordings and data I had to create the album which was released on CD with Assembly Field. The release sold out all of the hard copies we pressed as well!
The project sounds fantastic and we can't wait to hear it, do you have any plans to develop the idea further?
Yes totally, the next stage is to develop this into an app that plays the album so it can be accessible to a larger audience. I would love to find ways to integrate it with other pieces technology for example the sleep monitor function on smart watches. At the moment this is just an idea. As soon as the EP drops we can do some further testing for now developing the app is what will come next.
FIND OUT MORE:
---