Whether it's intimate, affected pianos, a full-blown orchestra, or somewhere in between, these free plugins for film, TV and game scoring will deliver a 'Hollywood' sound on a bedroom producer's budget.
Heavyocity - Foundations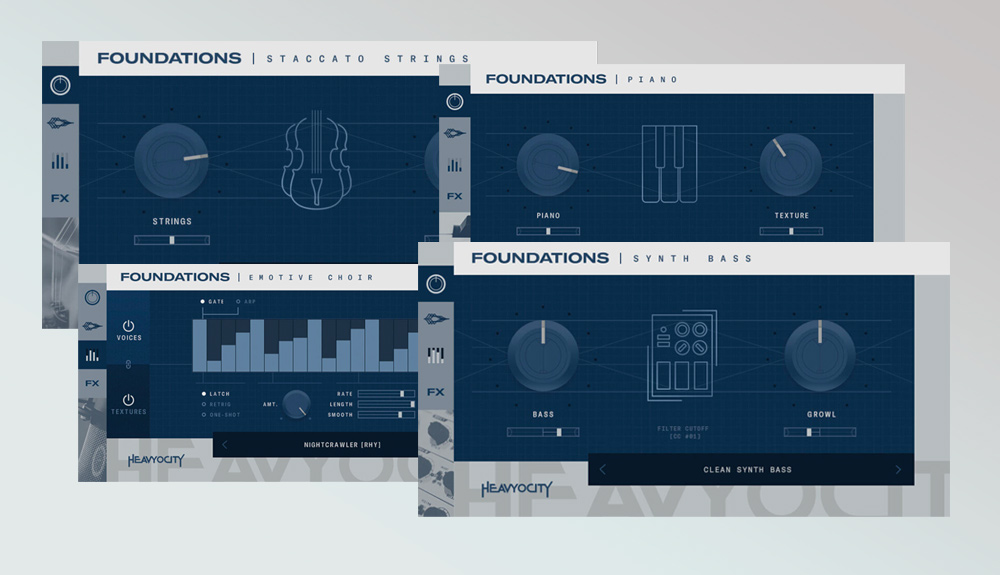 Download Foundations

Heavyocity's Foundations is a collection of free instruments designed for cinematic compositions, and at the time of writing is made up of five different plugins; Piano, Staccato Strings, Nylon Guitar, Synth Bass and Emotive Choir.
Each plugin in the Foundations collection shares a common interface, which is made up of 'main', 'envelope', 'sequencer' and 'FX', and works within the free Kontakt player. Each of the five instruments available is paired with Heavyocity's 'signature sound design' layer, which can be mixed with the source sound in varying degrees.
While the whole suite of instruments is fantastic, Foundations Piano is a particular favourite of ours and is an immediately inspiring tool for sparking ideas.
Heavyocity's Foundations collection is compatible with Windows and macOS (VST, AU, AAX).
Orchestral Tools - SINEfactory & Layers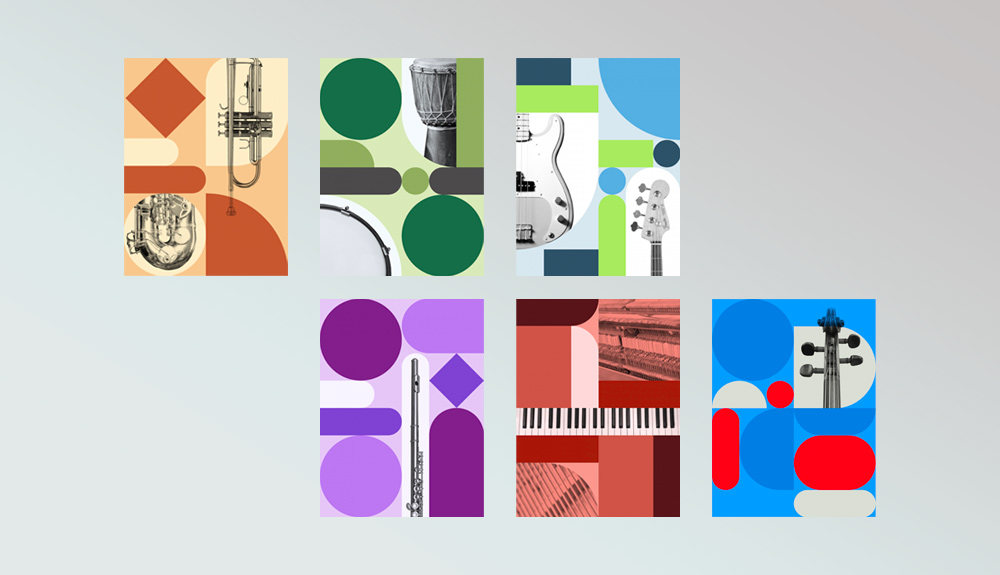 Back in early 2021, Orchestral Tools released SINEfactory; a new collection of high-quality, free VST instruments available through their proprietary SINEplayer - think of it as their version of Kontakt. In the two years since it launched, the instrument list has grown from 3 to over 15, including pianos, strings, woodwind, guitars, percussion and brass.
More recently, we've seen the release of Layers; an orchestral instrument that generates full chords with a single key press across strings, woodwind and brass. Layers is particularly worth checking out, due to it's excellent sound quality but also its easy and flexible workflow.
Using the 'Articulation List' in SINEplayer, you can drag and drop the full orchestra or just individual elements, and then select whether you want your key press to generate chords in major, minor, or suspended variations, as well as sustained or staccato styles of playing. Outside of articulations, you have full control on the dynamics of the instrument, mic positioning and the mix level.
Getting set up requires you to create an account with Orchestral Tools, download SINEplayer and then download the free instruments within the player via 'My Licenses'.
SINE is compatible with Windows and macOS (AU, AAX, VST3), working in all major DAWs.
Spitfire Audio - LABS & BBCSO Discover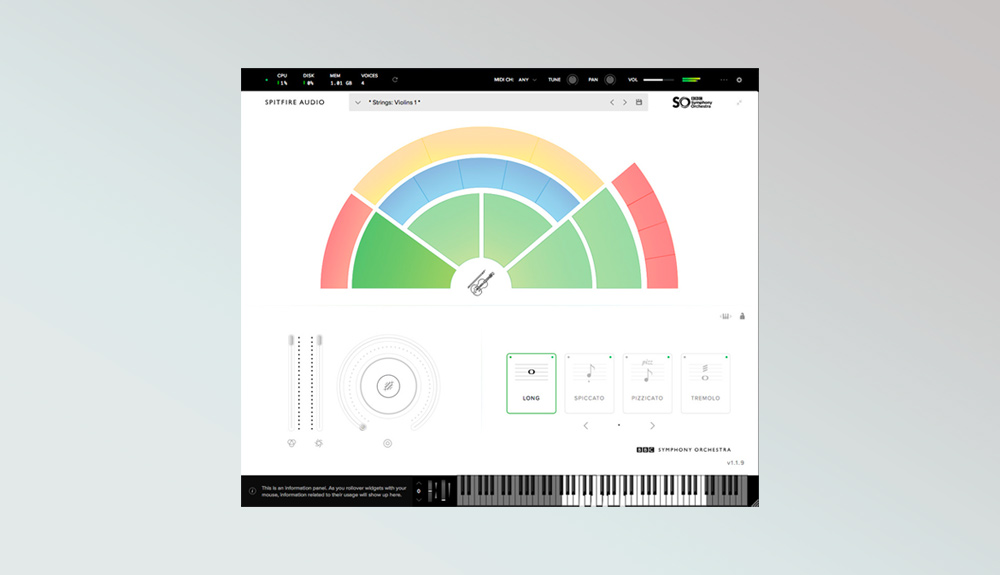 Unless this is the first article you've read about free audio plugins, you'll be very aware of Spitfire Audio. Producing insanely detailed instrument libraries for over 15 years, Spitfire started the LABS initiative in 2018; releasing free instruments 'made by musicians, for musicians'. In five years, it has spawned 57 different instruments spanning percussion, strings, experimental, guitars, choir and more. Each release comes with its own personality and unique characteristics, making it an invaluable resource for aspiring composers and sound designers.
The beauty of LABS is its simplicity. There are three main controls within the LABS instrument interface; expression, dynamics and 'The O', the latter of which controls the FX applied to the instrument and how much those FX are mixed in to the overall sound.
In 2020, BBC Symphony Orchestra Discover arrived on the scene; a 33 instrument orchestra spanning brass, woodwind, strings and percussion. The release was a revelation, giving composers around the world the chance to create expressive and high-quality work within the confines of their DAW.
The orchestra is broken down 18 individual colour-coded parts. Selecting any instrument will then highlight the octave range on the keyboard, as well as the available articulations for that instruments, such as long, spicatto, pizzicato, tremolo. For the percussive instruments, these articulations are replaced with instrument variations, for example the 'Tuned Percussion' includes tubular bells, marimba, xylophone and glockenspiel.
ProjectSAM - The Free Orchestra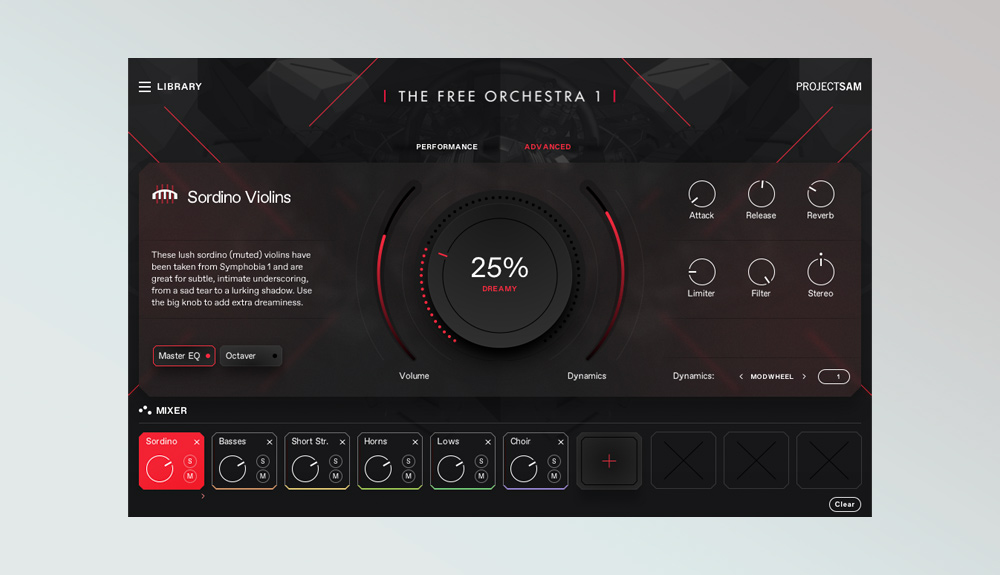 Our final orchestral recommendation is The Free Orchestra from ProjectSAM. If you're unfamiliar, ProjectSAM has developed a suite of cinematic instrument libraries including the Symphobia series and True Strike percussion library.
The Free Orchestra brings together 16 instruments that offer a vertical slice of ProjectSAM's paid-for libraries, including horns, strings, choir, drones, percussion and more. Running in Kontakt Player, the 2.0 update has made The Free Orchestra a breeze to use.
Each instrument comes with a simple interface, allowing you to dial in volume, dynamics, an overall FX setting, attack, release, delay, filter and limiter. Below this, you'll find your mixer where you have 10 total slots to add other instruments to build your orchestra. When building your sound, you can select a solo instrument or choose from a selection of pre-made 'multis'; a list of presets that layer instruments in a variety of ways to inspire new ideas. Both single instruments and multis have an audio preview function to give a flavour of their sound, and once you've assembled your instruments you can use mute, solo and mix controls to refine the sound of your orchestra.
The Free Orchestra was always a fantastic free tool, but with the 2.0 release, it's an absolute must-have for any composers creating cinematic work.
The Free Orchestra is compatible with Windows and macOS. You will need to create an account with ProjectSAM and download Native Access and Kontakt Player to redeem and use the instrument.
Other tools for composers for screen
This guide has been very geared towards a certain type of compositional approach, so if orchestral scores aren't your vibe then there's some more recommendations we can share. Our recent article on 8 phenomenal free synths for sound design & composition is a must-read for any composers who write more minimal, sound design-based scores.
We've also omitted some plugins that, while free, require the full paid version of Kontakt to use. If you own Kontakt, we recommend checking out the following:
FIND OUT MORE
8 free experimental plugins
7 unbeatable free drum plugins
9 fantastic free plugins for mixing and mastering
7 essential free plugins for guitarists
How to get started in music production without spending any money
---
Looking for more free software? Check out all our archive of free plugins, instruments and effects