Have you been mixing at home or house parties and now want to know how to get booked as a DJ playing out at a club? dBs alumni Olly Bishop - aka Formula - has 6 tips to help you get your first DJ gig booking.
Nailing blends, learning to mix in key and perfecting the pacing of your mixes at home can be incredibly satisfying when you're first starting to learn how to DJ. However, it's impossible to know how good you really are and how well your selections land until you have an audience to play to.

If you've reached the stage where you feel confident with your mixing, you've played a few house parties and practised at home, the next step is to get booked as a DJ at a club or festival. If you're not sure where to start when trying to get booked as a DJ for the first time, we spoke to dBs alumni - Bristol-based DJ & producer Formula - to get his take on the most important tips for selectors who want to get booked for their first DJ gig.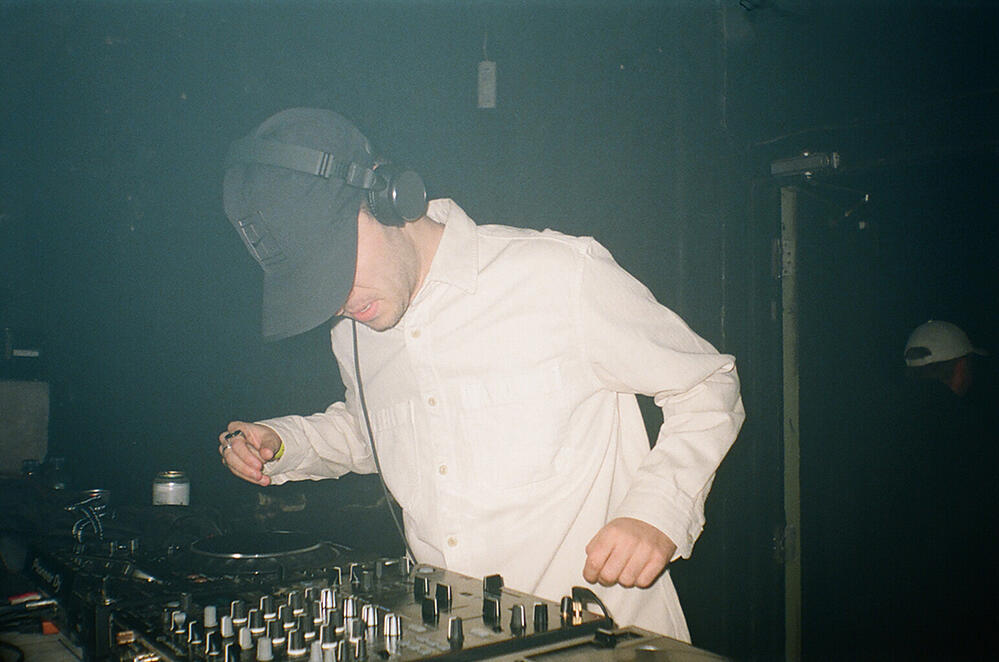 Connecting with promoters
Oliver Bishop: I'll go to certain events because I know that certain promoters are running them. I'll be able to go and enjoy myself, but also, I'm there to network a little bit. It's not my prime directive, it's more about going to be there… Be yourself, be friendly. If people are interested in you, if you're interesting enough, then they'll start asking questions. You'll start having a conversation, "Oh, you're a DJ? Sick, this is my event." You get talking that way. If you're a DJ and you do music as well; you're releasing tunes and they're doing really well and then you're going to big events, like Critical Sound at Motion (Bristol), you might bump into people who recognise you and then they're like, "Oh, we're doing this event in October, do you want to come?" That's another way to network. I think there's a way to do it and a way to go about it to make you come across like a professional; not like you're begging for stuff. It should be organic… Ask them how their day is going, how their week is going and just be interested in them because that's something that a promoter will look at you and think, "Cool, they're not just in this for themselves," It's more like, "I've just done set, you booked me, I played your event, it was a collective effort." If they're a smaller promoter, that attitude is usually nice.

Knowing your calendar
OB: I always have my calendar ready on my phone. So that, even if I am just out and about and I bump into someone I know who wants to get into the studio or book me, I can put a date in. That's always something that I struggled with a bit at the beginning. I would go out and bump into someone sick and they'd be like, "Are you free?" and I was like, "I have no idea". If you know your schedule well, then your chances of getting a booking and actually being able to go to the booking are much better.
Social media
OB: Because of COVID, Tik Tok has become a massive element of being booked to play out. Loads of people blew up and have quickly dropped off since lockdown. There was Mr. Raving Face, who got an absolutely massive following. Loads of people were sharing his videos and then he started getting booked for things. In that aspect, he did pretty well. Putting stuff on Tik Tok, putting stuff on Instagram Reels and having a social media presence, unfortunately, is one of the things that you now have to really consider.
Using Soundcloud
OB: I know loads of people who use Soundcloud to get bookings. Lots of promoters do mix competitions. We did one for one of our events. We'd have most of the lineup ready to go and then we just needed some fillers. So we did a little mix competition asking DJs to send us a mix from their Soundcloud. People were sending mixes that they'd already done, which was great because it meant that I could also look at the comments and the stats to see how well it's done and then gauge if I like it. But, on the flip side, a lot of promotors will not have the time of day if you just sent them a mix straight out of the blue, not saying a word. Unless they ask you, don't just send them a mix outright. It's good to have a connection with them first, rather than just sending them stuff whether they want it or not.
Starting your own night
OB: If you do start a little collective or a little crew, you can do nights with other artists and crews. Then, you've got two separate followings of friends and people that you can bring into one venue, versus each of them during an event on their own. If you're starting out, that's always a really good way to get stuff going and play out.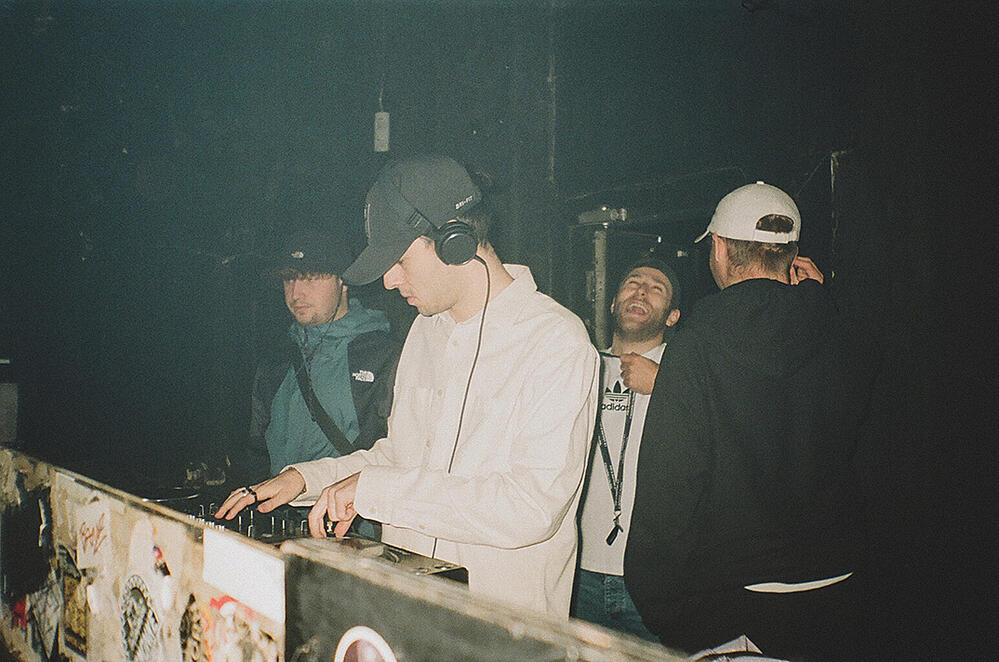 Finding your niche
OB: Finding your niche is really, really important. If you're playing the same stuff that everyone else is playing, a lot of people will find it boring. Not just with what you're playing, but also where you're playing. For example, lots of people play at Basement 45 (Bristol) every weekend. A super important thing is not to over-saturate yourself because like, yes, you'll be playing out a lot, but people will get very bored of seeing you on a line-up and go, "Oh, I literally saw that DJ last week, I don't need to see them again." Keep to a niche and don't play at the same place again until you get booked for something bigger and better. If you need money, then absolutely go for it because it's work at the end of the day, but if someone's giving you a free set, and you've just played there two days before, it's not worth it.
Look at different venues. Starting small is actually quite nice. If you're running your own night and you've got less than 100 tickets to sell, you've probably got about 100 mates and then you've got the social following and stuff so you should be able to fill that out quite quickly. Looking at different venues, looking at different spaces is really important. If you like going to one particular pub and you think it would be a really good place for a rave, just ask the management "Do you guys host functions and events?" There are definitely some places where a particular genre definitely compliments the room, so keep that in mind. Let's say you're doing your own event at a venue that is not necessarily known for drum and bass or jump up, then you need to be able to pull in full capacity so that you don't get people wandering in going, "Oh, let's go there. They always have banging house music. Wait, what is this!? I am out."
Learning how to get booked as a DJ is one of the first steps in developing your passion into a career. If you think high-quality degree programmes, taught by working professionals with industry connections, in music production, sound engineering and other music, sound and digital technology disciplines can help you progress, check out our courses. You can also keep an eye on our blog for more content on how to develop your skills and nurture your passions.
FIND OUT MORE:
So you want to start a club night? 8 promoters share their words of advice
VIDEO: Crafting a career in sound
How to grow an audience on Twitch with dBs alumnus Rewan Leach AKA Pluvio

---
If you love making music and DJing, check out our Electronic Music Production and Music Production and Sound Engineering undergraduate degrees. You can visit us at our next open day to find out if dBs is right for you.